Your
This may be of some interest.
What's in a review?
With the right client testimonials and customer reviews, B2B brands can increase trust and loyalty in uncertain times while strengthening existing connections and fostering new ones. Your brand may even be sitting on a goldmine of evergreen trust-building user-generated content.
Let's take a look at 20+ tips to invigorate and expand your B2B marketing toolkit with a smart customer review and testimonial strategy.
Making The Statistical Case For Testimonials & Reviews
With some surveys showing that  90 percent of adult Internet users rely on reviews before making purchases, and others placing the figure even higher at nearly 99 percent, it's important for B2B brands to make sure they feature the reviews and testimonials their customers have taken the time to write and share online.
Despite their unique power to build brand trust, just 43 percent of B2B businesses use reviews in their marketing toolkit.
Conversion rates can skyrocket by as much as 270 percent when online reviews are smartly incorporated, however, as shown in the Website Builder Expert data below.
Some 30 percent of businesses said that customer reviews had a major impact on their overall success, and just over 26 percent said reviews also had a major impact on profitability, as shown in the following chart from a recent ZenBusiness survey.
The same survey revealed that 52.2 percent of older businesses monitor online reviews weekly and 18.5 percent do so daily, while 47 percent of newer firms monitor weekly, and 39.3 percent monitor daily, suggesting that more established brands have settled into a weekly cadence, while younger firms tend to keep a more frequent watch over reviews.
Businesses tend to monitor a multitude of online review platforms for reviews, with 67.6 percent using Google, 55.1 percent Facebook, and 46.3 percent Yelp, followed by others as shown below.
Only 11.9 percent of businesses said that they respond to every review left for them, while 60 percent said that they interact with either some or most reviews they receive, the same survey noted.
Younger B2B buyers are increasingly looking for reviews and testimonials to be delivered to them in methods that differ from those of older buyers, creating an opportunity for some brands looking to connect with younger audiences.
"Sixty-one percent of Millennial buyer decisions are influenced by user reviews that they trust," Brian Fanzo recently noted in "Meet The Millennials: How Marketers Can Effectively Connect With The New B2B Buyer," urging smart B2B marketers to not rely solely on traditional websites, and to instead "bring the testimonials — the trusted user reviews — to the buyer."
Brian was one of the 13 B2B social media marketing leaders offering trends and predictions in our "13 Top B2B Social Media Marketing Trends & Predictions for 2020."
His sentiments are largely echoed in report data recently examined by Social Media Today.
[bctt tweet=""In 2020 social media marketing will shift from vanity metrics to transparent and authentic channels to focus on real-time customer engagement." @iSocialFanz" username="toprank"]
You May Already Have a Goldmine of Testimonials
Many established B2B brands may already have a fantastic cache of glowing testimonials from clients, however because some firms don't have any established practice for gathering, collecting, and most importantly utilizing them in marketing efforts, they remain mostly hidden.
Gathering existing reviews and testimonials can be a great way to get new insight into your most loyal customers, unearth any points of customer dissatisfaction, and to build new mechanisms for improving communication with your customers.
"Your offerings should be so attractive to your loyalists that they have no reason to look elsewhere for additional products or services," Rob Markey wrote in an insightful Harvard Business Review look at how to "Make It Easier for Happy Customers to Buy More."
Client and customer kudos today comes from more channels than ever, which can make it challenging to gather and compile into a dedicated testimonials file. A list of only a few of the digital channels to search for possible existing testimonials includes:
Email Correspondence
Online Collaboration Tool Chat History
Private Social Media Posts
Public Social Media Posts
Mobile Device Text Message History
Voicemail Transcripts
Whether it's each quarter, weekly, or every day, taking the time to mine testimonials from each of the channels your firm user is a great way to unearth potentially powerful customer and client testimonials.
Tactfully encouraging clients to consider leaving a review or testimonial is a nuanced process best customized on a per-client basis, however there are also some universal methods to help guide a good strategy, such as those outlined in "14 Proven Ways to Encourage Customers to Write Reviews."
Social media and search engine firms have also done their part to try boosting the visibility of customer reviews, such as Google adding highlighted business reviews in Google Posts.
[bctt tweet=""Whether it's each quarter, weekly, or every day, taking the time to mine testimonials from each of the channels your firm user is a great way to unearth potentially powerful customer and client testimonials." — Lane R. Ellis @lanerellis" username="toprank"]
Testimonials & Reviews Increase Trust & Loyalty
Trust is paramount as B2B marketers seek to attract, engage, and convert new clients, and testimonials and reviews from satisfied existing customers are among the most powerful forms of messaging when it comes to earning the business of potential new clients.
It's no secret that for many years study after study has shown that testimonials and reviews hold the power to build trust, and ultimately help persuade people to engage your company's services.
Some 90 percent of B2B buyers said that they are more likely to complete a purchase after seeing a positive review.
[bctt tweet=""High rates of loyalty are a huge asset in business. They provide a necessary foundation for profitable growth." — Rob Markey @rgmarkey" username="toprank"]
The earned power of trust becomes even more apparent when paired with survey data showing that globally 54 percent of consumers would still buy from a brand even after a negative product experience if they felt that a firm hadn't broken trust.
When trust has been lost, however, some 82 percent said that they would not purchase again from the brand, highlighting the importance of building brand trust — something reviews and testimonials excel at.
Testimonials & Reviews Strengthen Existing Connections & Foster New Ones
Testimonials and reviews showcase the ability of your business to provide best-answer solutions so well that people take the time to personally write appreciative messages sharing their gratitude.
Testimonials and reviews also take good business partnerships and strengthen them, and help bring B2B relationships to new levels of commitment and trust.
62 percent of consumers leave positive reviews in order to help others in making buying decisions, while 52 percent say they leave negative reviews to warn others, as shown below.
The connections forged through testimonials and reviews makes the relationship between your business and your clients stronger, and also serve as an important and visible example for potential new clients who are looking for information about your company.
More firms are also making it easy for customers to leave video feedback, such as a method Airbnb has implemented that mimics the ease of use users have come to expect for sharing videos on YouTube or Instagram.
The video review format has led some customers to share lengthier and more precise feedback, which in turn allows businesses greater insight into their customers.
"Videos can be richly emotional — offering the real voice and face of the customer. That emotion, transmitted directly to front-line employees and leaders, often generates the sort of empathy that inspires and motivates thoughtful action," Rob Markey has noted.
By making video reviews a simple and optional part of customer feedback surveys, brands can have the best of both traditional text-based input and — for those who choose — the advantages of video reviews.
"If they say yes, then we've incorporated a video widget into the survey where they can just turn the camera on on their phone or computer and leave a response," Airbnb customer insights manager Raj Sivasubramanian has said.
"The customers that chose that option really embraced it. And we actually had a lot of customers tell us in the video, 'This is really cool. I love the fact that I can do this,'" Sivasubramanian added.
B2B firms can also utilize more formal video testimonials into their feedback efforts, as Business 2 Community explored in a helpful how-to guide, "How to Shoot the Perfect Video Testimonial."
[bctt tweet=""Testimonials and reviews take good business partnerships and strengthen them, and help bring B2B relationships to new levels of commitment and trust." — Lane R. Ellis @lanerellis" username="toprank"]
The Challenge of Combating Inauthentic Reviews
While no firm wants poor reviews, they are nonetheless important in their own way to consumers. 62 percent of U.S. consumers found that negative reviews were just as important as positive ones when it came time to make purchasing decisions.
Customers have grown to be suspicious of businesses that have conspicuously uniform five-star reviews, however, and more now say that they look to utilize multiple sources of reviews when researching a firm.
Despite this, 65 percent of U.S. adult consumers believe the reviews they read are generally accurate, however.
Recent survey data has also shown that 55 percent of consumers see the biggest red flag with reviews that use the same wording, while 35 percent view an overwhelming number of positive reviews to be indicative of inauthentic reviews, as shown below.
Testimonials & Reviews Are Evergreen
Most testimonials focus on the things that a client or customer loved about working with your team, and these are also largely the type of praise that isn't particularly directed at a specific time, which makes testimonials excellent sources of evergreen content that can often remain relevant and convincing for years.
HubSpot has compiled an extensive list of good examples of testimonial pages that can serve as inspiration, in Lindsay Kolowich's "14 Testimonial Page Examples You'll Want to Copy," showing how to implement quotes, video, audio, case study, customer interview and other types of testimonials.
To help you along your path to building more powerful testimonials and reviews into your current strategy, or to begin implementing your first such plan, here are several additional recent resources that have been published:
Reinvigorate Your B2B Marketing Testimonial Strategy
We hope this introductory look at the power of client testimonials and customer reviews to help B2B brands boost trust and loyalty and strengthen connections has been helpful, and that the tips and statistics we've shared will help make your marketing testimonial strategy more robust and successful.
The post 5 Stars: 20+ Tips to Invigorate Your B2B Marketing Using Testimonials & Reviews appeared first on Online Marketing Blog – TopRank®.
Thank you for reading.
This may be of some interest.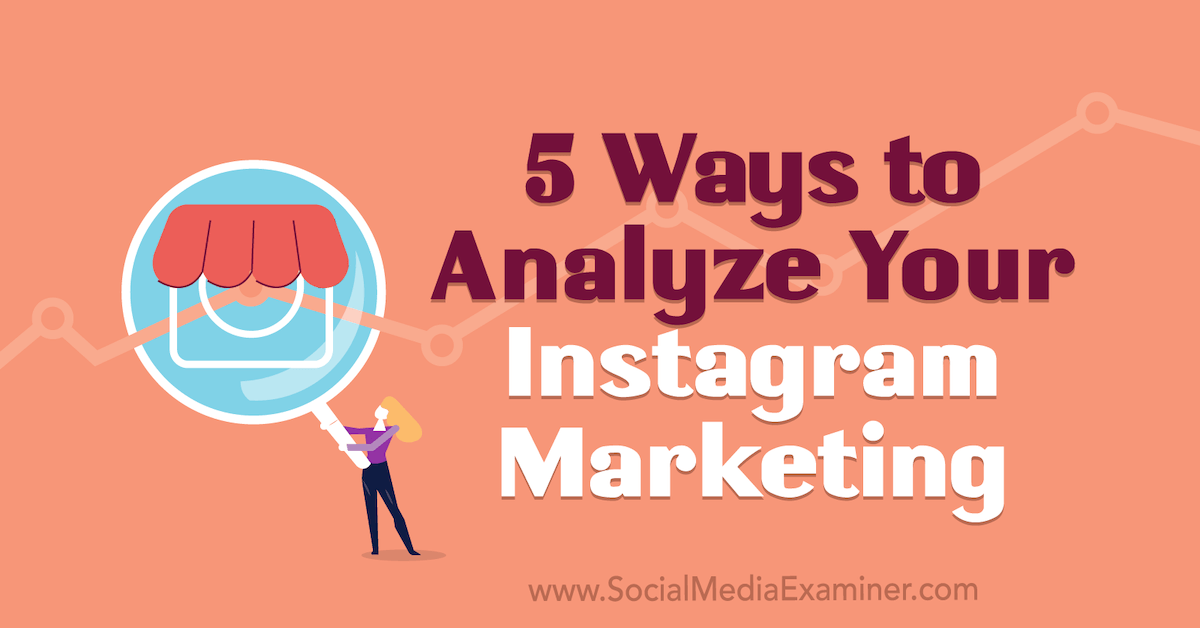 Do you know how well your Instagram marketing is really performing? Your Instagram business profile provides you access to valuable metrics that can help you understand what's working. In this article, you'll discover five ways to analyze the performance of your Instagram business profile. Why Instagram Business Profile Insights Matter Instagram is a powerful tool […]
The post 5 Ways to Analyze Your Instagram Marketing appeared first on Social Media Marketing | Social Media Examiner.
Thank you for reading.
This may be of some interest.
Posted by Domenica
You've produced a piece of content you thought was going to be a huge success, but the results were underwhelming.
You double and triple checked the content for all the crucial elements: it's newsworthy, data-driven, emotional, and even a bit controversial, but it failed to "go viral". Your digital PR team set out to pitch it, but writers didn't bite.
So, what's next?
Two questions you might ask yourself are:
Do I have unrealistic link expectations for my link-building content?
Is my definition of success backed by data-driven evidence?
Fractl has produced thousands of content marketing campaigns across every topic — sports, entertainment, fashion, home improvement, relationships — you name it. We also have several years' worth of campaign performance data that we use to learn from our successes and mistakes.
In this article, I'm going to explain how businesses and agencies across seven different niches can set realistic expectations for their link-building content based on the performance of 626 content projects Fractl has produced and promoted in the last five years. I'll also walk through some best practices for ensuring your content reaches its highest potential.
Managing expectations across verticals
You can't compare apples to oranges. Each beat has its own unique challenges and advantages. Content for each vertical has to be produced with expert-level knowledge of how publishers within each vertical behave.
We selected the following common verticals for analysis:
Health and fitness
Travel
Sex and relationships
Finance
Technology
Sports
Food and drink
Across the entire sample of 626 content projects, on average, a project received 23 dofollow links and 88 press mentions in total. Some individual vertical averages didn't deviate much from these averages, while others niches did.
Of course, you can't necessarily expect these numbers when you just start dipping your toes in content marketing or digital PR. It's a long-term investment, and it usually takes at least six months to a year before you get the results you're looking for.
A "press mention" refers to any time a publisher wrote about the campaign. A press mention could involve any type of link (dofollow, nofollow, simple text attribution, etc.). We also looked at dofollow links individually, as they provide more value than a nofollow link or text attribution. For campaigns that went "viral" and performed well above the norm, we excluded them in the calculation so as not to skew the averages higher.
Based on averages from these 626 campaigns, are your performance expectations too high or too low?
Vertical-specific content considerations
Of course, there are universal principles that you should apply to all content no matter the vertical. The data needs to be sound. The graphic assets need to be pleasing to the eye and easy to understand. The information needs to be surprising and informative.
But when it comes to vertical-specific content considerations, what should you pay attention to? What tactics or guidelines apply to one niche that you can disregard for other niches? I solicited advice from the senior team at Fractl and asked what they look out for when making content for different verticals. All have several years of experience producing and promoting content across every vertical and niche. Here's what they said:
Sex and dating
For content relating to sex and relationships, it's important to err on the side of caution.
"Be careful not to cross the line between 'sexy' content and raunchy content," says Angela Skane, Creative Strategy. "The internet can be an exciting place, but if something is too out-there or too descriptive, publishers are going to be turned off from covering your content."
Even magazine websites like Cosmopolitan — a publication known for its sex content — have editorial standards to make sure lines aren't crossed. For example, when pitching a particularly risqué project exploring bedroom habits of men and women, we learned that just because a project is doing well over at Playboy or Maxim doesn't mean it would resonate with the primarily female audience over at Cosmopolitan.
Especially be aware of anything that could be construed as misogynistic or pin women against each other. It's likely not the message your client will want to promote, anyway.
Finance
Given the fact that money is frequently touted as one of the topics you avoid over polite dinner conversation, there's no doubt that talking and thinking about money evokes a lot of emotion in people.
"Finance can seem dry at first glance, but mentions of money can evoke strong emotions. Tapping into financial frustrations, regrets, and mistakes makes for highly entertaining and even educational content," says Corie Colliton, Creative Strategy. "For example, one of my best finance campaigns featured the purchases people felt their partners wasted money on. Another showed the amount people spend on holiday gifts — and the number who were in debt for a full year after the holidays as a result."
Emotion is one of the drivers of social sharing, so use it to your advantage when producing finance-related content.
We also heard from Chris Lewis, Account Strategy: "Relate to your audience. Readers will often try to use financial content marketing campaigns as a way to benchmark their own financial well-being, so giving people lots of data about potential new norms helps readers relate to your content."
People want to read content and be able to picture themselves within it. How do they compare to the rest of America, or their state, or their age group? Relatability is key in finance-related content.
Sports
A little healthy competition never hurt anyone, and that's why Tyler Burchett, Promotions Strategy, thinks you should always utilize fan bases when creating sports content: "Get samples from different fan bases when possible. Writers like to pit fans against each other, and fans take pride in seeing how they rank."
Food and drink
According to Chris Lewis, don't forgo design when creating marketing campaigns about food: "Make sure to include good visuals. People eat with their eyes!"
If the topic for which you're creating content typically has visual appeal, it's best to take advantage of that to draw people into your content. Have you ever bought a recipe book that didn't include photos of the food?
Technology
Think tech campaigns are just about tech? Think again. Matt Gillespie, Data Science, says: "Technology campaigns are always culture and human behavior campaigns. Comparing devices, social media usage, or more nuanced topics like privacy and security, can only resonate with a general audience if it ties to more common themes like connection, safety, or shared experience — tech savvy without being overly technical."
Travel
When creating content for travel, it's important to make sure there are actionable takeaways in the content. If there aren't, it can be hard for publishers to justify covering it.
"Travel writers love to extract 'tips' from the content they're provided. If your project provides helpful information to travelers or little-known statistics on flights and amenities, you're likely to gain a lot of traction in the travel vertical," says Delaney Kline, Brand Promotions. "Come up with these ideal statistics before creating your project and use them as a template for your work."
Health and fitness
In the health and wellness world, it can seem like everyone is giving advice. If you're not a doctor, however, err on the side of caution when speaking about specific topics. Try not to pit any particular standard against another. Be careful around diet culture and mental health topics, specifically.
"Try striking a balance between physical and mental well-being, particularly being careful to not glorify or objectify one standard while demeaning others," says Matt Gillespie, Data Science. "Emphasize overall wellness as opposed to focus on a single area. In this vertical, you need to be especially careful with whatever is trending. Do the legwork to understand the research, or lack thereof, behind the big topics of the moment."
Improving content in any vertical
While you can certainly tailor your content production and promotion to your specific niche, there are also some guidelines you can follow to improve the chances that you'll get more media coverage for your content overall.
Create content with a headline in mind
When you begin mapping out your content, identify what you want the outcome to look like. Before you even begin, ask yourself: what do you want people to learn from your content? What are the elements of the content you're producing that journalists will find compelling for their audiences?
For example, we wrote a survey in which we wanted to compare the levels of cooking experience across different generations. We hypothesized that we'd see some discrepancies between boomers and millennials specifically, and given that millennials ruin everything, it was a good time to join the discussion.
As it turns out, only 64% of millennials could correctly identify a butter knife. Publishers jumped at the stats revealing millennials have a tough time in the kitchen. Having a thesis and an idea of what we wanted the project to look like in advance had a tremendous positive impact on our results.
Appeal to the emotionality of people
In past research on the emotions that make content go viral, we learned that negative content may have a better chance of going viral if it is also surprising. Nothing embodies this combination of emotional drivers than a project we did for a travel client in which we used germ swabs to determine the dirtiest surfaces on airplanes.
This campaign did so well (and continues to earn links to this day) that it's actually excluded from our vertical benchmarks analysis as we consider it a viral outlier.
Why did this idea work? Most people travel via plane at least once a year, and everyone wants to avoid getting sick while traveling. So, a data-backed report like this one that also yielded some click-worthy headlines is sure to exceed your outreach goals.
Evergreen content wins (sometimes)
You may have noticed from the analysis above that, of the seven topics we chose to look at, the sports vertical has the lowest average dofollows and total press mentions of any other category.
For seasoned content marketers, this is very understandable. Unlike the other verticals, the sports beat is an ever-changing and fast-paced news cycle that's hard for content marketers to have a presence in. However, for our sports clients we achieve success by understanding this system and working with it — not trying to be louder than it.
One technique we've found that works for sports campaigns (as well as other sectors with fast-paced news cycles such as entertainment or politics) is to come up with content that is both timely and evergreen. By capitalizing on the current interests around major sporting events (timely) and creating an idea that would work on any given day of the year (evergreen) we can produce content that's the best of both worlds, and that will still have legs once the timeliness wears off.
In a series of campaigns for one sports client, we took a look at the evolution of sports jerseys and chose teams with loyal fan bases such as the New York Yankees, Carolina Panthers, Denver Broncos, and Chicago Bears.
The sports niche has an ongoing, fast-paced news cycle that changes every day, if not every hour. Reporters are busy covering by-the-minute breaking news, games, statistics, rankings, trades, personal player news, and injuries. This makes it one of the most challenging verticals to compete in. By capitalizing on teams of interest throughout the year, we were able to squeeze projects into tight editorial calendars and earn our client some press.
For example, timing couldn't have been better when we pitched "Evolution of the Football Jersey". We pitched this campaign to USA Today right before the tenacious playoffs in which the Steelers and the Redskins played. Time was of the essence — the editor wrote and published this article within 24 hours and our client enjoyed a lot of good syndication from the powerful publication. In total, the one placement resulted in 15 dofollow links and over 45 press mentions. Not bad for a few transforming GIFs!
Top it off with the best practices in pitching
If you have great content and you have a set of realistic expectations for that content, all that's left is to distribute it and collect those links and press mentions.
Moz has previously covered some of the best outreach practices for promoting your content to top-tier publishers, but I want to note that when it comes to PR, what you do is just as important as what you don't do.
In a survey of over 500 journalists in 2019, I asked online editors and writers what their biggest PR pitch pet peeves were. When you conduct content marketing outreach, avoid these top-listed items and you'll be good to go:
While you might get away with sending one too many follow-ups, most of the offenses on this list are just that — totally offensive to the writer you're trying to pitch.
Avoid mass email blasts, personalize your pitch, and triple-check that the person you're contacting is receptive to your content before you hit send.
Conclusion
While there are certainly some characteristics that all great content should have, there are ways to increase the chances your content will be engaging within a specific vertical. Research what your particular audience is interested in, and be sure to measure your results realistically based on how content generally performs in your space.
Sign up for The Moz Top 10, a semimonthly mailer updating you on the top ten hottest pieces of SEO news, tips, and rad links uncovered by the Moz team. Think of it as your exclusive digest of stuff you don't have time to hunt down but want to read!
Thank you for reading.
This may be of some interest.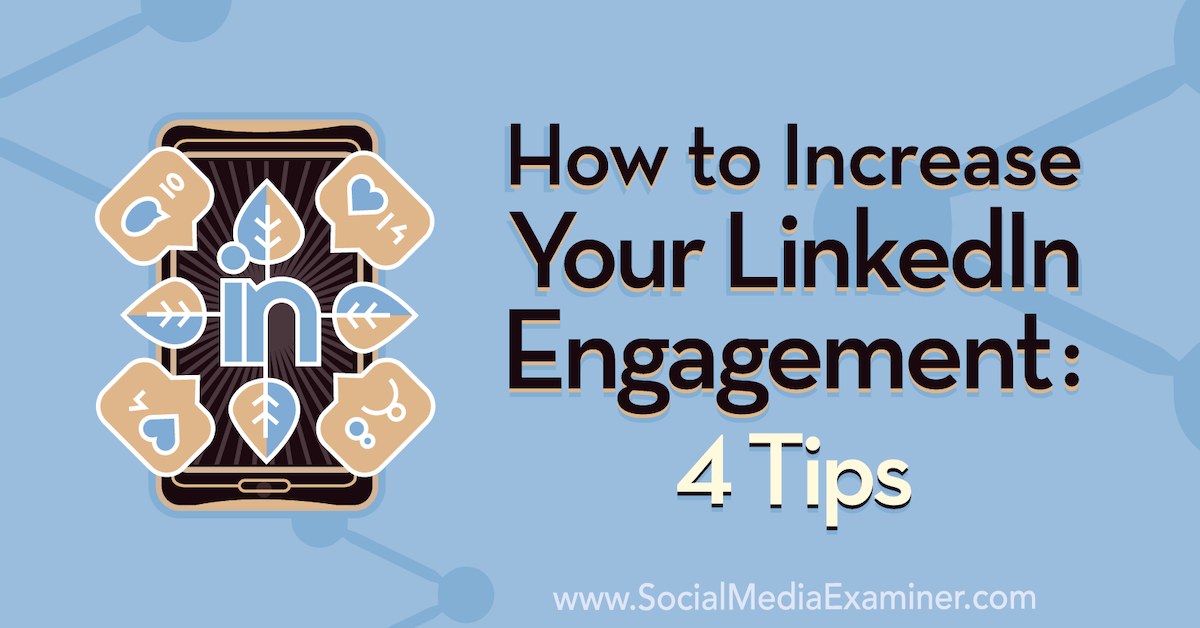 Want a highly engaged LinkedIn following? Looking for tips to spur engagement? In this article, you'll discover how to cultivate a following on LinkedIn. #1: Prepare Key LinkedIn Profile Components to Make a Good First Impression People see your LinkedIn headline when you share a post, comment on someone else's post, or send an invitation […]
The post How to Increase Your LinkedIn Engagement: 4 Tips appeared first on Social Media Marketing | Social Media Examiner.
Thank you for reading.
This may be of some interest.
Lithium-ion batteries are the Goldilocks of the electronics world. For the li-ion in your electric car, conditions can either be too hot or too cold, but li-ions prefer it juuust right.
A new report from the University of Michigan lays out the best ways to keep your EV's li-ion battery happy and healthy for the longest amount of time possible. With help from the Responsible Battery Coalition, researchers compiled these recommendations by analyzing academic reports as well as vehicle instruction manuals. They came out with nine actionable guidelines, which Electrek helpfully summarizes here.
The report is a useful tool for EV owners, but it has a higher mission, too. Maximizing the life of a car's battery helps limit the environmental impact of these vehicles, since it means fewer cars getting retired and sent through a yet-to-materialize recycling process. On the other end of the production cycle, it could hopefully reduce the need for more resource-intensive li-ions being created in the first place. Read more…
More about Electric Vehicles, Lithium Ion Battery, Tech, and Transportation
Thank you for reading.
This may be of some interest.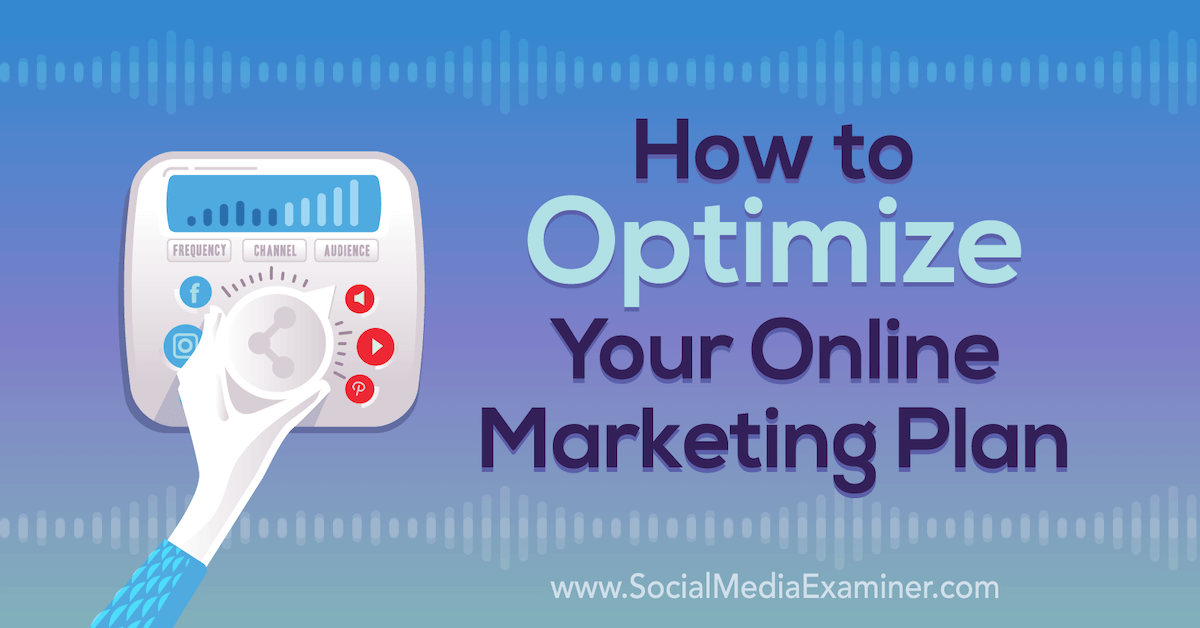 Want to be sure your next marketing plan is optimized for the future? Looking for a framework to follow? In this article, you'll discover a four-step process to audit and adjust your next marketing plan. #1: Evaluate Your Branding and Online Footprint to Ensure Consistency First, you need to address brand health. Does your brand […]
The post How to Optimize Your Online Marketing Plan: A 4-Step Process appeared first on Social Media Marketing | Social Media Examiner.
Thank you for reading.
This may be of some interest.
You don't need to cut out food to feel better. Just focus on the ones that are right for you.
"Lose weight," "eat less junk food," and "stick to a diet" top plenty of New Year's resolution lists, but many experts say that these goals may set unrealistic expectations and set you up for failure before February even hits. Instead, doctors and registered dietician say that a more sustainable approach to managing weight, feeling good, and changing eating habits is to focus on identifying which foods nourish your body and give you the proper fuel you need to live a great life. So to jumpstart 2020, we rounded up some of the best products to help you eat well and feel your very best.
Thank you for reading.
This may be of some interest.
The Women's March on Washington took place in January 2017 and boasted crowds numbering in the hundreds of thousands. Its size belies its beginnings though: The largest single-day protest in U.S. history started with a Facebook post created by a grandmother in Hawaii. 
To some, the march and its speedy rollout typified the unique for that social media affords us. With tools like Facebook and Twitter, disparate groups are able to mobilize faster than ever before. 
But others question how much social media can really do for activist efforts. Some argue that online activism — sometimes despairingly called slacktivism — might be ineffective or lazy, especially when compared to the efforts of activists in decades past. Critics argue that actions like sharing a hashtag or retweeting a post might make people feel like they've supported a cause when they've actually just made a minimal effort.  Read more…
More about Activism, Social Media, Digital Activism, Hashtag Campaign, and Metoo
Thank you for reading.
This may be of some interest.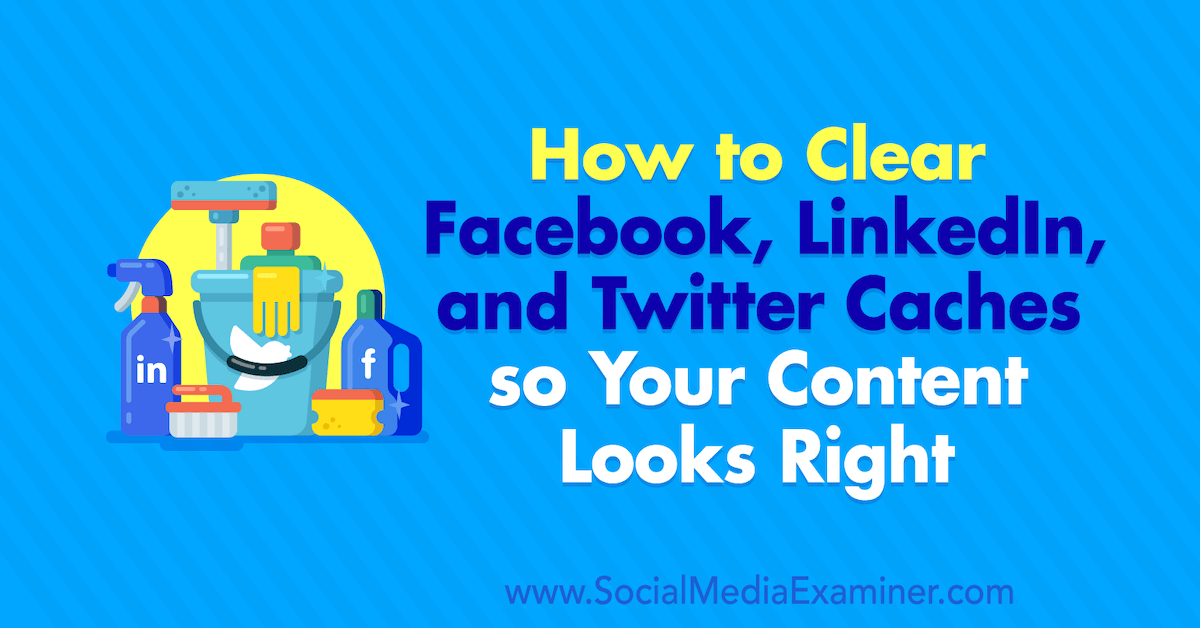 Have you ever updated content but the old images or descriptions are still there when you share that content on social platforms? Wondering how to force Facebook, Twitter, and LinkedIn to clear their cached version of your content? In this article, you'll find a step-by-step guide to clearing the cache of Facebook, Twitter, and LinkedIn […]
The post How to Clear Facebook Cache, Twitter Cache, and LinkedIn Cache so Your Content Looks Right appeared first on Social Media Marketing | Social Media Examiner.
Thank you for reading.
This may be of some interest.
Content creation can feel a lot like spinning plates. Once you have one element rolling along, there's another you need…
The post How to Keep Your Reader Engaged, from Headline to CTA appeared first on Copyblogger.
Thank you for reading.