What
This may be of some interest.
While scavenger hunts can be fun, users don't want to frantically search through a website to find answers to their questions. They want them quickly, and they want them to be easy to find.
The structure users want is called taxonomy. Scientifically, a taxonomy is a classification scheme that dictates how things are organized and classified based on their characteristics.
A website's taxonomy can dictate the user experience, and can also influence search engine rankings. This post will go over what a website taxonomy is, and give you the resources to create a successful organization system for their site.
Website taxonomy is also related to URL structure, which is how URLs are organized to reflect content within specific site pages. Every website domain stays the same for every URL address, but subdirectories and URL slugs change as page content gets more specific.
For example, say your website's primary domain is www.samplewebsite.com.
Your taxonomic structure will include subdirectories within your domain that are relevant to the page's content. So, if your samplewebsite has a 'Contact' or 'Announcements' page, the URLs would change to reflect the information displayed on each page. The URLs for these pages would be www.samplewebsite.com/contact and www.samplewebsite.com/announcements, respectively.
Why is a website taxonomy important?
A well-planned taxonomy can transform how users interact with your site, especially when your content is organized logically. If users can get to your site and find what they're looking for, they'll view you as a reputable source and they'll stay longer.
Websites that don't have a specific structure tend to be difficult for people to understand. In fact, an average of 38% of site visitors will leave a site if it's poorly organized.
A carefully crafted taxonomy is also crucial for search engine optimization (SEO), as a taxonomic organization is easier for search engine bots to recognize as they analyze and index your site.
Let's put all of this in context with a hypothetical website. Say you own www.recipes.com. Since you know that your visitors are coming to your site for specific recipes, you want to set up categories that help them find what they're looking for as quickly as possible. If they're looking for desserts, for example, they likely want to find those recipes through the corresponding category page, not by browsing through a list of unrelated meals.
The URL for this page would be www.recipes.com/desserts. A user knows what they'll find within this subcategory of recipes. For search engine bots, the URL subdirectory helps them understand what the page is about and when they should show the page in search results.
Best Practices for Creating a Website Taxonomy
Ultimately, you want both users and search bots to understand your site. You don't want them to be bombarded with content that isn't going to fulfill their needs. While it may seem clear cut, various factors go into creating a successful website taxonomy.
Know your audience.
Just like all types of marketing, the key to creating your taxonomy is understanding your users.
You'll want to know who they are, why they're visiting your site, and what they want to find on your site. It's essential to understand what their specific needs are so you can structure your content accordingly. To better understand your users, you can do things like create buyer personas.
Continuing with the recipes.com example, whoever runs the site knows that their visitors are coming because they want help with their cooking. It's great to know this, but is there anything else they'll want from your site? They may also want you to recommend kitchen supplies that will help them make these recipes, or recommend brands to buy ingredients from.
If you take the time to get to know your future users, you can design your site accordingly.
Conduct keyword research.
When you know who your users are and what they want, you want to make sure you have the necessary information to keep them on your site.
You can use your site's primary purpose to rank in search results, but it's essential to have multiple keywords for the additional categories you'll create within your site. These keywords should be directly related to the content that users will find on those specific pages.
For instance, if you run a blog on travel tips, travel tips can be your main keyword. However, your research may show that users also associate travel tips with travel packing tips and travel insurance tips. You'll want to use that information when creating your structure.
Be consistent.
Consistency with categories and the content within those categories makes it easier for users to understand your site. It also makes it easier for those executing your content strategy to create relevant content. For example, on the HubSpot Blog, we have four different properties: Service, Sales, Marketing, and Website.
Blog posts are categorized based on their relationship to each property, and this organizational consistency makes it easier for visitors to find relevant information. For example, a user would know to search within blog.hubspot.com/website rather than blog.hubspot.com/service for a tutorial on how to use WordPress.
Consistency is also important for SEO, as bots dislike poorly organized websites, and sites with jumbled and unrelated content is considered spammy. Bots also recognize contextual relationships between categories and content, and they'll learn how to index your site for specific search queries.
Keep it simple.
While there are certainly hundreds of categories and subcategories you could come up with to sort content on your site, less is more. The ideal web taxonomy is focused and straightforward.
With recipes.com, there are so many different types of dishes that it would (and will) become overwhelming for users to sift through hundreds of different categories.
Keeping it simple means creating fewer high-level categories that can house lower-level categories. You can have a high-level category page dedicated entirely to baking recipes, and the content you post within that page will be specific to baking recipes.
The URL for this category would be recipies.com/baking rather than recipes.com/pie-recipies and recipes.com/scone-recipies. Then, if a user goes on your site to find a blueberry pie recipe, the page URL may be www.recipes.com/baking/blueberrypie.
Leave room for growth.
Taxonomy can, and should, change as your business scales.
If you create new forms of content, you may need to shuffle categories to ensure that they still relate to each other and have room for new content.
Say you're running a blog about content marketing, but you cover the topic generally. It's unlikely that you'll have multiple page categories or subfolders within those pages. However, suppose you decide to hire new team members who are experts in specific types of content creation. In that case, you'll want to create different taxonomic categories to distinguish between the different types of content.
You may also realize that certain categories and subcategories aren't as intuitive as you've hoped, per user feedback. Taking the time to understand what is and isn't working for those who interact with your site is essential.
Types of Website Taxonomy
Once you know your audience and have created your keyword-relevant categories, it's essential to decide on the taxonomic structure that works best for your site. Since taxonomy is a classification system, it may seem like the logical structure is a hierarchical one, organized by importance. However, this isn't always the case. Let's review the different types of website taxonomies so you can select the one that works best for your site.
Flat Taxonomy
A flat taxonomy, sometimes called unlayered taxonomy, is a simple list of top-level categories. All categories on this site carry equal weight in comparison to each other. It's a perfect structure for smaller websites that don't have a large amount of content.
For example, a veterinarian's office likely doesn't have many needs to fulfill. Their homepage may only have three to four categories, like 'About Us,' 'Book an Appointment,' 'Location,' and 'Services.' Users visiting the site won't need much more than that.
Hierarchical Taxonomy
A hierarchical taxonomy is an arrangement of categories by order of importance. Larger websites typically use it, and top-level categories are broad.
Moving down a hierarchical structure means getting more specific. This allows users to quickly identify and navigate between different sections and categories. Search engines will recognize these relationships as well.
For example, hubspot.com displays three main categories at the top of the page: Software, Pricing, and Resources. Each of those categories is broad and overarching. If a user mouses over them, they're then shown more specific categories.
In turn, our URLs for these categories look like this: hubspot.com, hubspot.com/products, hubspot.com/products/marketing, and hubspot.com/marketing/seo.
It's important to note that there shouldn't be too many high-level categories or subcategories, as excessive groups can become confusing for users and SEO crawlers.
Network Taxonomy
A network taxonomy involves organizing content into associative categories. The relationships and associations between categories can be basic or arbitrary, but they should be meaningful to users.
For example, a 'Most Popular' category within a website may contain lists of different articles covering a broad range of topics that are popular among that audience. Still, they're all similar in the sense that they are highly rated, viewed, and visited by others.
Facet Taxonomy
A facet taxonomy is used when topics can be assigned to multiple different categories. Sites that typically use this structure allow users to find content by sorting for specific attributes. It's also great for users who will likely arrive at certain content by different means.
For example, Nike sells a variety of different products. While there are specific categories for shoes and clothing, there are also subcategories for color, size, and price. A shoe that shows up on a search for 'blue shoes' may also show up on a list of cheap shoes because they're currently on sale.
Put time into your website's taxonomy.
Creating and maintaining a successful website taxonomy that makes sense for users and search engines essential to your marketing strategy.
If other elements of your site are already optimized for other SEO ranking factors, the addition of a structured taxonomy will help your site rank highly in search query results, not to mention, it'll keep users on your site.
If you want to learn more about website best practices, consider taking the HubSpot Academy Website Optimization course!
Thank you for reading.
This may be of some interest.
As marketers, we all want to climb the career ladder as quickly as possible. But if you're going to become a marketing manager one day, you first need to learn what the role demands.
Moving up in ranks means becoming more involved in the marketing process, and eventually becoming the principal implementor.
As a marketing manager, you'd be in charge of a team. Employees will look up to you as you once looked up to your manager.
However, accepting this position comes with increased responsibility. It can feel rewarding to watch your strategies come to life, but it's important to understand what the role entails.
Below, we'll go over what a marketing manager is, what a marketing manager does, the management process, and the skills and education you'll need to become one.
What does a marketing manager do?
Marketing managers have a variety of responsibilities. While there are industry-specific standards, there are common tasks that all marketing managers will do:
Conduct market research to understand the public interest and determine the marketability of products and services.
Design creative and unique marketing strategies across multiple channels like social media, tv, billboards, and newspaper articles.
Create marketing plans detailing outcomes and goals.
Create comprehensive budgets and cost estimates.
Negotiate with potential clients and partners to prepare sales and advertisement contracts.
Handle public relations and troubleshoot internal and external issues as they arise.
Marketing managers are also responsible for training their team members on campaign-specific marketing plans. They'll hire new employees to join their team, selecting those they believe will meet intended goals for executing brand strategy. They collaborate with all team members, motivating them to meet goals while providing guidance and delegating tasks.
Marketing Management Process
To succeed in their responsibilities, marketing managers follow a similar process. Each step in that process requires a unique approach depending on the product, service, or business.
Idea Generation
Marketing managers approach the idea generation stage with an intended product in mind or an idea for a product or service that a business hopes to create.
They'll conduct market research to understand current trends and customer interest. If a new product is launching, are there competitors? How successful are they? What are consumers saying about available products, and how can they be improved?
Understanding consumer interests and behaviors is key to beginning this process.
Marketing Plan
After identifying markets and understanding trends, marketing managers will develop a marketing plan that they'll use to implement their strategy. This plan identifies the target audiences, campaign-specific tactics, budget, and goals.
They'll work with different teams, like UX product design, financial departments, and sales engineers, to develop a strategy that will allow the product to meet its intended goals. While a marketing manager is the chief decision maker, there may be financial aspects that they are not aware of. Collaboration between all teams ensures that the marketing plan is as comprehensive as possible.
The marketing manager will likely conduct tests with intended audiences to ensure that the final marketing plan will drive the most revenue before implementation. This may take the form of focus groups, personal modeling, or consumer interviews.
Implementation and Results
At this point, the marketing manager will work with their team to implement the finalized marketing plan. Timelines will be set for tracking campaign metrics, using data to adapt the strategy if necessary.
Regardless of campaign outcomes, all research and data will inform future marketing processes.
Skills to Become a Marketing Manager
Most companies require their marketing professionals to have a bachelor's degree. Still, since the marketing industry adapts quickly, companies don't necessarily need their marketers or marketing managers to have specialized degrees in specific fields. Some companies may require professional degrees or memberships in professional associations.
However, there is one universal requirement to become a marketing manager — a three- to five-year track record of consistently performing to your potential and achieving your goals. If you want to become a marketing manager one day, your performance as an individual contributor matters more than anything.
For instance, if the main goal is to manage a company's blog team, one would need to prove that they've consistently written quality content that has met their manager's expectations.
There are basic soft skills that a marketing manager should possess, like creativity, critical thinking, and leadership. However, a combination of these skills along with well-developed hard skills are crucial for job success. There are six essential skills an aspiring marketing manager should work to develop.
1. Communication
A marketing manager's job revolves around communicating with different audiences by developing creative content for advertisements, videos, and articles. This content must also be consistent with the tone, branding, and voice outlined in the marketing plan.
The marketing manager will also be in conversation with their own managers, team members, and external stakeholders.
Understanding how to confidently communicate with different audiences is critical for this role.
2. Budgeting
Marketing Managers handle all kinds of resources, from campaign budgets to pay-per-click ads to influencer marketing. All of these actions require budgeting skills.
A marketing manager also handles internal budgets for their team, ensuring that everyone has the resources they need.
3. Negotiation
After creating the marketing plan, the marketing manager will need to convince internal stakeholders of its value. They'll need to identify the right teams, and convince them of the benefits to the business and intended customers. Without internal buy-in, the campaign may cause internal confusion if all teams aren't on the same page.
The marketing manager may need to negotiate with other teams if they believe changes need to be made. They may agree with some suggested changes, but they'll also need to know when to negotiate and advocate for certain elements of their plan if they are called into question.
Externally, the marketing manager may be involved in financial negotiations with outside stakeholders to ensure that budgets aren't over-spent.
4. Planning and Execution
Long term planning and goal setting are two important skills to be a marketing manager. They need to understand intended outcomes, plan for intended results, and execute the strategy to meet those outcomes. For example, is the ultimate goal to gain 1,000 Instagram followers? How will that happen? What steps need to be taken along the way to reach the goal?
When managing multiple marketing channels and entire teams of people, understanding how much time to dedicate to all aspects of a campaign is essential.
Can you create comprehensive plans to manage your tasks? Can you meet deadlines? Can you deliver high-quality work under said deadlines? These are questions that might be asked when interviewing for a marketing management position.
5. Collaboration and Delegation
Marketing managers lead an entire marketing team. Size may vary, but there are several people who will work under their direction.
They need to work well with others and enjoy building relationships with internal teams and external stakeholders. However, it's still important to be a leader that can step in and assign tasks when necessary. For example, the marketing manager would ensure that their team members are assigned the right tasks for their skillset, and that individual performance aligns with task expectations.
6. Adaptability
Customer behavior and markets can be volatile, so adapting to changing industry standards is a must. For example, a strategy may need to be adapted after falling short on expected outcomes. Instead of giving up, the marketing manager should devise a plan with their team to come up with alternative options.
7. Empathy
Understanding markets means understanding consumer needs and predicting what they want and how they'll react to your service. This requires a significant amount of emotional intelligence.
On their teams, marketing managers are responsible for balancing role expectations with team member's capabilities. For example, if someone on their team is stressed because they aren't meeting deadlines, it's the marketing managers job to address the issue with empathy. An effective marketing manager would be able to recognize their stress and work with them to come up with effective ways to meet their goals.
Ultimately, marketing managers develop unique, ambitious marketing strategies for products,
businesses, and services. They create comprehensive marketing plans, and work with their teams to execute them successfully.
A marketing manager ensures that products, services, and businesses have the best chance to thrive in their intended markets, satisfying both companies and consumers.
Anyone who works to develop the skills outlined in this piece will be successful in their role as marketing manager.
Thank you for reading.
This may be of some interest.
Make more places for people to drop off their ballots.
In November, when another wave of infections could be peaking, there's a good chance that you might not want to go to a voting booth in person. But as the postmaster general—a major Trump donor—has worsened mail service, what can be done to make sure that voting by mail works?
Thank you for reading.
This may be of some interest.
Posted by Shannon-McGuirk
We've all been there: you plan, launch, and eagerly await the many returns on a content campaign, only to be disappointed when it falls flat. But all is not lost: there are clever ways to give your failed campaigns a second chance at life and an opportunity to earn the links you missed out on the first time. In this popular Whiteboard Friday from 2018, MozCon speaker Shannon McGuirk graciously gives us a five-step plan for breathing new life into a dead content campaign.
Video Transcription
Hi, Moz fans. Welcome to this edition of Whiteboard Friday. My name is Shannon McGuirk. I'm the Head of PR and Content at a UK-based digital marketing agency called Aira.
Now, throughout my time, I've launched a number of creative content and digital PR campaigns, too many to mention. But the ones that really stick into my head are the campaign fails, the ones that got away from the link numbers that I wanted to achieve and the ones that were quite painful from the client-side and stakeholder-side.
Now, over the last couple of years, I've built up a couple of steps and tactics that essentially will help me get campaigns back on track, and I wanted to take you through them today. So, today, I'm going to be talking to you about content campaign comebacks and what to do if your content campaign fails.
Step one: Reevaluate your outreach efforts
Now, take it right back to when you first launched the campaign.
Have you contacted the right journalists?
Have you gone to the right publications?
Be realistic. Now, at this point, remember to be realistic. It might not be a good idea to start going for the likes of ABC News and The Daily Telegraph. Bring it down a level, go to industry blogs, more niche publications, the ones that you're more likely to get traction with.
Do your research. Essentially, is what I'm saying.
Less is always more in my eyes. I've seen prospecting and media lists that have up to 500 contacts on there that have fired out blank, cold outreach emails. For me, that's a boo-boo. I would rather have 50 people on that media list that I know their first name, I know the last three articles that they've written, and on top of that, I can tell you which publications they've been at, so I know what they're interested in. It's going to really increase your chances of success when you relaunch.
Step two: Stories vs. statements
So this is when you need to start thinking about stories versus statements. Strip it right back and start to think about that hook or that angle that your whole campaign is all about. Can you say this in one sentence? If you can get it in one sentence, amazing because that's the core thing that you are going to be communicating to journalists.
Now, to make this really tangible so that you can understand what I'm saying, I've got an example of a statement versus a story for a recent campaign that we did for an automotive client of ours. So here's my example of a statement. "Client X found that the most dangerous roads in the UK are X, Y, Z." That's the statement. Now, for the story, let's spice it up a little bit. "New data reveals that 8 out of 10 of the most dangerous roads in the UK are in London as cyclist deaths reach an all-time high."
Can you see the difference between a story and a statement? I'm latching it into something in society that's really important at the moment, because cyclist deaths are reaching an all-time high. On top of that, I'm giving it a punchy stat straightaway and then tying it into the city of London.
Step three: Create a package
So this seems like a bit of a no-brainer and a really obvious one, but it's so incredibly important when you're trying to bring your content campaign back from the dead. Think about creating a package. We all know that journalists are up against tight deadlines. They have KPIs in terms of the articles that they need to churn out on a daily basis. So give them absolutely everything that they need to cover your campaign.

I've put together a checklist for you, and you can tick them off as you go down.
Third-party expert or opinion. If you're doing something around health and nutrition, why don't you go out and find a doctor or a nutritionist that can give you comment for free — because remember, you'll be doing the hard work for their PR team — to include within any press releases that you're going to be writing.
Make sure that your data and your methodology is watertight. Prepare a methodology statement and also get all of your data and research into a Google sheet that you can share with journalists in a really open and transparent way.
Press release. It seems really simple, but get a well-written press release or piece of supporting copy written out well ahead of the relaunch timing so that you've got assets to be able to give a journalist. They can take snippets of that copy, mold it, adapt it, and then create their own article off the back of it.
New designs & images. If you've been working on any new designs and images, pop them on a Google shared drive and share that with the press. They can dip into this guide as and when they need it and ensure that they've got a visual element for their potential article.
Exclusive options. One final thing here that can occasionally get overlooked is you want to be holding something back. Whether that's some really important stats, a comment from the MD or the CEO, or just some extra designs or images for graphics, I would keep them in your back pocket, because you may get the odd journalist at a really high DA/authority publication, such as the Mail Online or The Telegraph, ask for something exclusive on behalf of their editor.
Step four: Ask an expert
Start to think about working with journalists and influencers in a different way than just asking them to cover your creative content campaigns and generate links. Establish a solid network of freelance journalists that you can ask directly for feedback on any ideas. Now, it can be any aspect of the idea that you're asking for their feedback on. You can go for data, pitch angles, launch timings, design and images. It doesn't really matter. But they know what that killer angle and hook needs to be to write an article and essentially get you a link. So tap into it and ask them what they think about your content campaign before you relaunch.
Step five: Re-launch timings
This is the one thing that you need to consider just before the relaunch, but it's the relaunch timings. Did you actually pay enough attention to this when you did your first initial launch? Chances are you may not have, and something has slipped through the net here.
Awareness days. So be sure to check awareness days. Now, this can be anything from National Proposal Day for a wedding client, or it can be the Internet of Things Day for a bigger electrical firm or something like that. It doesn't really matter. But if you can hook it onto an awareness day, it means that there's already going to be that interest in the media, journalists will be writing about the topic, and there's a way in for your content.
World events. Again, keep in mind anything to do with elections or perhaps world disasters, such as tornadoes and bad weather, because it means that the press is going to be heavily oversaturated with anything to do with them, and therefore you might want to hold back on your relaunch until the dust is settled and giving your content campaign the best chance of success in round two.
Seasonality. Now, this isn't just Christmas. It's also Easter, Mother's Day, Valentine's Day. Think about the time of year you're launching and whether your content campaign is actually relevant at that time of year. For example, back home in the UK, we don't tend to launch content campaigns in the run-up to Christmas if it's not Christmas content, because it's not relevant and the press are already interested in that one seasonal thing.
Holidays. Holidays in the sense of half-term and summer holidays, because it means that journalists won't be in the office, and therefore you're reducing your chances of success when you're calling them or when you're writing out your emails to pitch them.
So there are my five steps for your content campaign comebacks. I know you've all been there too, guys, and I would love to hear how you got over some of these hurdles in bringing your content campaigns back to life. Feel free to comment below. I hope you guys join me soon for another Whiteboard Friday. Thanks.
Video transcription by Speechpad.com
Sign up for The Moz Top 10, a semimonthly mailer updating you on the top ten hottest pieces of SEO news, tips, and rad links uncovered by the Moz team. Think of it as your exclusive digest of stuff you don't have time to hunt down but want to read!
Thank you for reading.
This may be of some interest.
State governments have offered confusing guidance on what qualifies as "essential" or "nonessential" businesses, leaving it up to individual companies to designate themselves.
Living in times of coronavirus means getting comfy with pandemic lingo. Phrases like "social distancing," "self-quarantine," and "flatten the curve" are cropping up everywhere, and if you don't get smart to them, you're going to get left in the dust.
Thank you for reading.
This may be of some interest.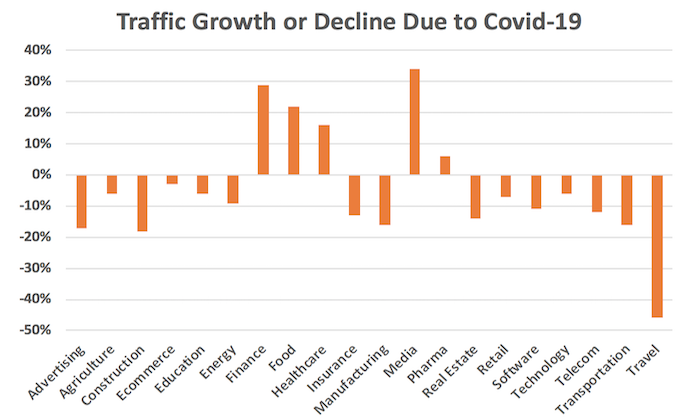 By now you have heard about the Coronavirus.
The sad reality is that it is spreading quickly and will continue to spread for a while.
Did you know that we are getting roughly 13,000 new cases a day and it's growing fast?
No one really knows how many people will be infected (or will pass away sadly), but it has caused the global stock markets to crash, which means as a business (or even a marketer), you will be affected.
And because my ad agency works with hundreds of companies in all the major sectors and we have 7 offices around the world, we are already starting to see how it is impacting marketing (I'll share the data below).
So what does this mean for you?
Well, before I go into that, let me be clear on what marketers should NOT do.
Don't exploit the situation
The first thing we are seeing is people trying to exploit fear.
What I mean by this is supplies are running low around the world. From masks and toilet paper to hand sanitizer and other basic necessities… I am seeing marketers buying them and then reselling them on eBay or running ads and selling them for 10-50x the price.
This isn't entrepreneurship and this isn't marketing. I highly recommend that you avoid exploiting the Coronavirus situation to make a quick buck.
Not only is it wrong but it is also very short-sighted. Sure you may be able to make a quick buck, but it won't last… you are better off spending your time on anything that is long term.
So now that we got that out of the way, what does the Coronavirus mean for marketers?
Businesses are going to struggle for a while
Even if the virus slows down fast as the numbers have dropped in China, businesses are going to struggle for well over a year because they will have to make up for their losses.
For example, in China the virus caused retail sales to drop by 20.5% and the unemployment rate jumped to 6.2 in February.
When companies like Apple shut down their stores to help reduce the spread, it means less income and less profit. Sure they are able to pay their employees during their temporary shutdown, but not all companies have their bank balance and most won't be able to do the same.
Just look at the travel industry. The virus is expected to lose them 820 billion dollars. Virgin Atlantic just asked their staff to take an 8-week unpaid leave.
The ports are also empty and the first rounds of layoffs have already started.
It's estimated that in total COVID-19 will cost the global economy $2.7 trillion.
And not only are people losing money but they are losing traffic and conversions.
Organic traffic is down in most industries
As I mentioned above, we work with hundreds of clients in different industries through my agency. On top of that, we also have tons of data because of Ubersuggest.
Before I dive into the data, note that we didn't focus on any one single country, we decide to look at the traffic stats from a global perspective. We also didn't include data from sites with less than 5000 visitors a month as they tend to have drastic swings from a percentage perspective even when there are no global issues or algorithm updates.
We also don't have data on every single industry, for example, we don't really work with many restaurants nor do we purchase data for that category as local restaurants usually don't have the biggest marketing budgets. We have data on most of the major ones, but again not all.
Now, from an SEO standpoint, last week we saw huge drops in organic traffic for most industries we are tracking. Just look at the chart below (compares last week to the previous week).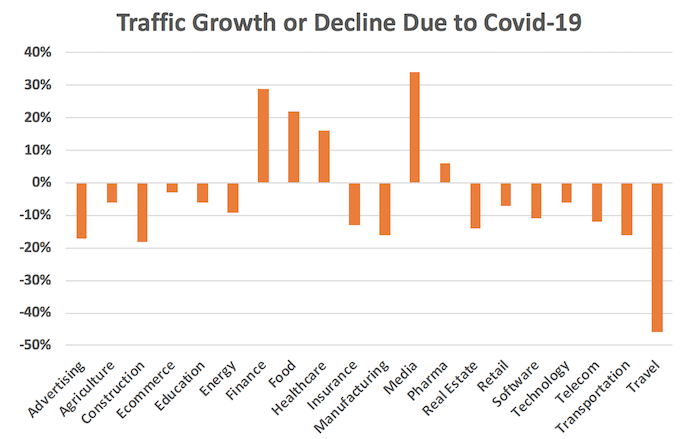 If you are in the news industry or financial space, your traffic skyrocketed.
And if you are in the travel industry, you saw massive drops in traffic.
You can't tell by the chart, but e-commerce was a mixed bag, depending on what sites sold, traffic was either up or down. For example, if you were selling baby products like diapers or wipes then you saw a nice bump in traffic.
But if you were selling luxury goods like big-screen televisions you saw a drop in traffic.
Conversions were also down for most industries
From a conversion rate standpoint, we saw drops in most industries as well. Even the financial sector, which had big traffic booms in traffic, dropped in conversions.
Just look at the chart below (comparing last week to the previous week):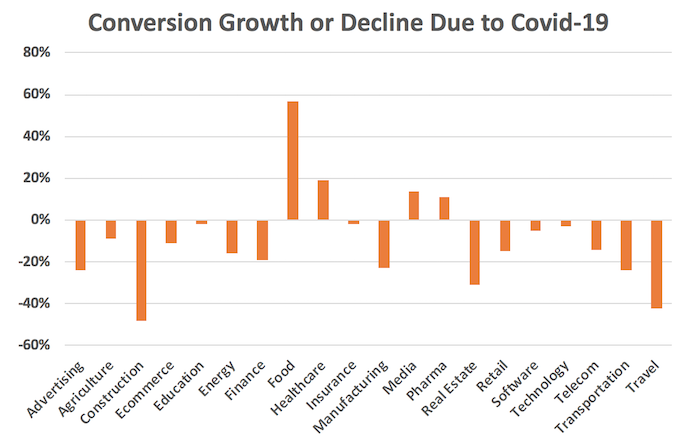 As for news (media) sites, they had a big conversion lift as many of them charge for people to read their updated information.
For example, you can only read a certain amount of content from the Washington Post for free until you see a message that looks like this: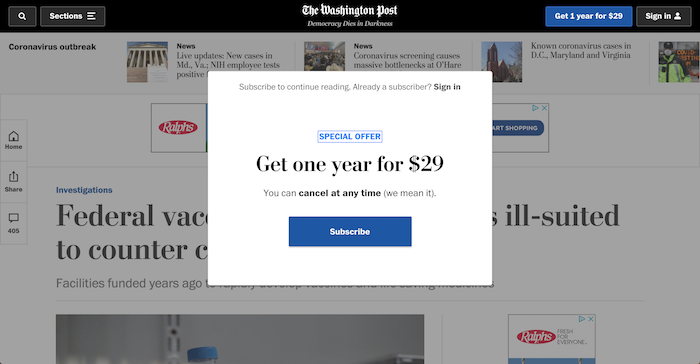 People didn't want to miss out on Coronavirus, political and financial information with the turmoil, hence news sites saw a nice lift.
And with some sectors like travel, they are currently offering massive discounts, which is helping counteract some of their traffic declines. Overall, they are still seeing a massive revenue hit.
Pay-per-click data
We don't have as much pay-per-click data as we do for SEO as Ubersuggest is mainly used for SEO purposes, but we haven't seen big shifts in cost per click… even for things like the travel industry.
We don't have a big enough sample size, but as I mentioned, costs haven't come down much.
For example, even though we saw big dips in the number of people searching for things like flights or hotels, we didn't see a drastic drop in CPC but we did see a big increase in cost per acquisition.
In other words, you can still roughly pay the same amount per click, but the cost per conversion has been going up for most industries… unless you are selling necessities like toilet paper.
So what does this mean for marketers?
Be fearful when others are greedy, and greedy when others are fearful
I didn't come up with that saying, it's actually a line from Warren Buffett.
You will see people cutting back because the economy is predicted to get hit by 2.7 trillion dollars and experts are saying that we are going to go into a recession.
You even have billionaire investors like Carl Ichan saying that the market has more room to go down and we should expect the sell-off has longer to go.
But what I've learned from going through two crashes (the dotcom crash in 2000 and the real estate crash in 2008) is that the best time to double down is when others are not.
During an economic downturn, you'll find that you will have less competition, which means it is easier and faster to get results, and in some cases, you'll be able to get deals, such as a potential reduction in pay-per-click advertising.
Just think of it this way: out of all the publicly traded companies in the United States, if the market keeps going down, many of them will struggle to pay off their debt, which has exploded to $75 trillion.
This means some companies will either go bankrupt, get bought out, or get bailed out by the government. Some may be able to cut costs enough to pay their bills, but for most, it will be too late.
Again, this just means less competition for you.
If you are lucky enough to be sitting on some cash during the recession this is the best time to buy out other companies. The ideal ones to buy are media companies.
The more eyeballs you control, the more power you will hold in the future. Plus, by controlling eyeballs, it gives you the ability to sell anything you want in the future.
It's the reason I bought the KISSmetrics website for $500,000 a couple years ago. During their peak, they had 1,260,681 million unique visitors a month.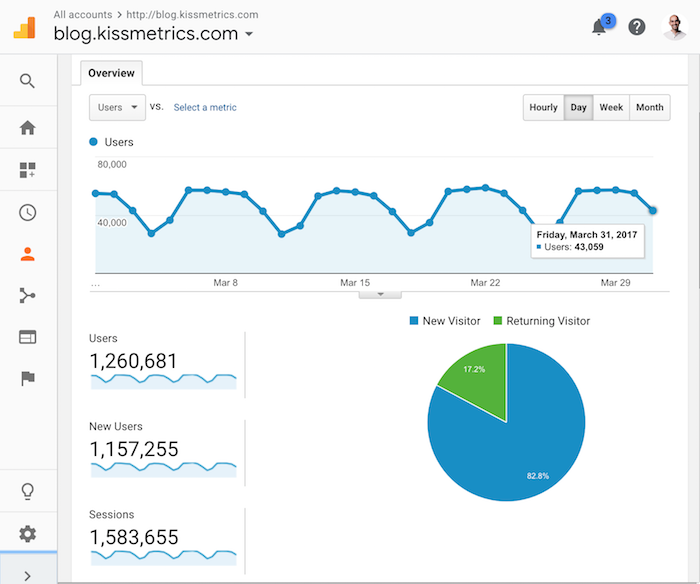 That's a lot of traffic.
When I bought the site out, I was out a good amount of money for me, but the moment I merged it into the NeilPatel.com site, I increased my lead count by 19% and recuperated my investment in less than a year.
In other words, this is your opportunity to strike and gain market share.
So when you see your competitors closing down or slowing down on their marketing, the goal is to double down. You may not see the biggest return right away, but in the long term, you will.
Every time the market goes down by 20% or more it roughly takes 536 days to recover.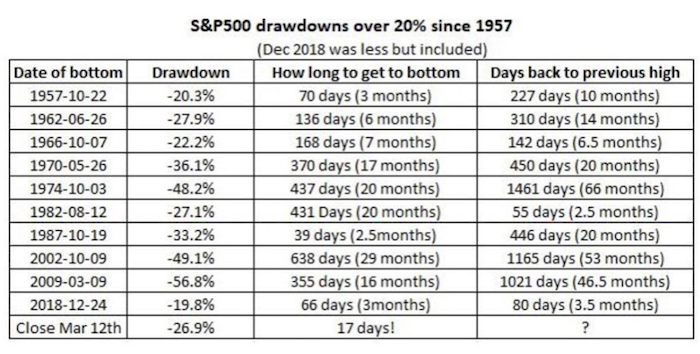 As we recover, you'll see your revenue climb and the ROI from your marketing spend go through the roof.
Conclusion
Hopefully, the Coronavirus passes soon and it has minimal impact on lives. For the time being, try not to socialize with others too much or go into crowded places.
You should read this article by the Washington Post as it breaks down great simulations of how the Coronavirus will spread and what we can do to reduce the impact on the world.
And as for your marketing, this is the time for you to double down. Don't be fearful when others are also afraid. Do what Warren Buffett does… be greedy when other people are fearful.
In other words, double down.
How have you seen the Coronavirus affect your traffic?
PS: Please be safe and, if possible, stay indoors.
PPS: To help out a bit, I've opened up the keyword ideas report on Ubersuggest as well as historical keyword data. I know many of you may be facing financial difficulty, so hopefully having the data helps you save a bit of money on marketing.
The post What The Coronavirus (COVID-19) Means For Marketers appeared first on Neil Patel.
Thank you for reading.
This may be of some interest.
Posted by Domenica
You've produced a piece of content you thought was going to be a huge success, but the results were underwhelming.
You double and triple checked the content for all the crucial elements: it's newsworthy, data-driven, emotional, and even a bit controversial, but it failed to "go viral". Your digital PR team set out to pitch it, but writers didn't bite.
So, what's next?
Two questions you might ask yourself are:
Do I have unrealistic link expectations for my link-building content?
Is my definition of success backed by data-driven evidence?
Fractl has produced thousands of content marketing campaigns across every topic — sports, entertainment, fashion, home improvement, relationships — you name it. We also have several years' worth of campaign performance data that we use to learn from our successes and mistakes.
In this article, I'm going to explain how businesses and agencies across seven different niches can set realistic expectations for their link-building content based on the performance of 626 content projects Fractl has produced and promoted in the last five years. I'll also walk through some best practices for ensuring your content reaches its highest potential.
Managing expectations across verticals
You can't compare apples to oranges. Each beat has its own unique challenges and advantages. Content for each vertical has to be produced with expert-level knowledge of how publishers within each vertical behave.
We selected the following common verticals for analysis:
Health and fitness
Travel
Sex and relationships
Finance
Technology
Sports
Food and drink
Across the entire sample of 626 content projects, on average, a project received 23 dofollow links and 88 press mentions in total. Some individual vertical averages didn't deviate much from these averages, while others niches did.
Of course, you can't necessarily expect these numbers when you just start dipping your toes in content marketing or digital PR. It's a long-term investment, and it usually takes at least six months to a year before you get the results you're looking for.
A "press mention" refers to any time a publisher wrote about the campaign. A press mention could involve any type of link (dofollow, nofollow, simple text attribution, etc.). We also looked at dofollow links individually, as they provide more value than a nofollow link or text attribution. For campaigns that went "viral" and performed well above the norm, we excluded them in the calculation so as not to skew the averages higher.
Based on averages from these 626 campaigns, are your performance expectations too high or too low?
Vertical-specific content considerations
Of course, there are universal principles that you should apply to all content no matter the vertical. The data needs to be sound. The graphic assets need to be pleasing to the eye and easy to understand. The information needs to be surprising and informative.
But when it comes to vertical-specific content considerations, what should you pay attention to? What tactics or guidelines apply to one niche that you can disregard for other niches? I solicited advice from the senior team at Fractl and asked what they look out for when making content for different verticals. All have several years of experience producing and promoting content across every vertical and niche. Here's what they said:
Sex and dating
For content relating to sex and relationships, it's important to err on the side of caution.
"Be careful not to cross the line between 'sexy' content and raunchy content," says Angela Skane, Creative Strategy. "The internet can be an exciting place, but if something is too out-there or too descriptive, publishers are going to be turned off from covering your content."
Even magazine websites like Cosmopolitan — a publication known for its sex content — have editorial standards to make sure lines aren't crossed. For example, when pitching a particularly risqué project exploring bedroom habits of men and women, we learned that just because a project is doing well over at Playboy or Maxim doesn't mean it would resonate with the primarily female audience over at Cosmopolitan.
Especially be aware of anything that could be construed as misogynistic or pin women against each other. It's likely not the message your client will want to promote, anyway.
Finance
Given the fact that money is frequently touted as one of the topics you avoid over polite dinner conversation, there's no doubt that talking and thinking about money evokes a lot of emotion in people.
"Finance can seem dry at first glance, but mentions of money can evoke strong emotions. Tapping into financial frustrations, regrets, and mistakes makes for highly entertaining and even educational content," says Corie Colliton, Creative Strategy. "For example, one of my best finance campaigns featured the purchases people felt their partners wasted money on. Another showed the amount people spend on holiday gifts — and the number who were in debt for a full year after the holidays as a result."
Emotion is one of the drivers of social sharing, so use it to your advantage when producing finance-related content.
We also heard from Chris Lewis, Account Strategy: "Relate to your audience. Readers will often try to use financial content marketing campaigns as a way to benchmark their own financial well-being, so giving people lots of data about potential new norms helps readers relate to your content."
People want to read content and be able to picture themselves within it. How do they compare to the rest of America, or their state, or their age group? Relatability is key in finance-related content.
Sports
A little healthy competition never hurt anyone, and that's why Tyler Burchett, Promotions Strategy, thinks you should always utilize fan bases when creating sports content: "Get samples from different fan bases when possible. Writers like to pit fans against each other, and fans take pride in seeing how they rank."
Food and drink
According to Chris Lewis, don't forgo design when creating marketing campaigns about food: "Make sure to include good visuals. People eat with their eyes!"
If the topic for which you're creating content typically has visual appeal, it's best to take advantage of that to draw people into your content. Have you ever bought a recipe book that didn't include photos of the food?
Technology
Think tech campaigns are just about tech? Think again. Matt Gillespie, Data Science, says: "Technology campaigns are always culture and human behavior campaigns. Comparing devices, social media usage, or more nuanced topics like privacy and security, can only resonate with a general audience if it ties to more common themes like connection, safety, or shared experience — tech savvy without being overly technical."
Travel
When creating content for travel, it's important to make sure there are actionable takeaways in the content. If there aren't, it can be hard for publishers to justify covering it.
"Travel writers love to extract 'tips' from the content they're provided. If your project provides helpful information to travelers or little-known statistics on flights and amenities, you're likely to gain a lot of traction in the travel vertical," says Delaney Kline, Brand Promotions. "Come up with these ideal statistics before creating your project and use them as a template for your work."
Health and fitness
In the health and wellness world, it can seem like everyone is giving advice. If you're not a doctor, however, err on the side of caution when speaking about specific topics. Try not to pit any particular standard against another. Be careful around diet culture and mental health topics, specifically.
"Try striking a balance between physical and mental well-being, particularly being careful to not glorify or objectify one standard while demeaning others," says Matt Gillespie, Data Science. "Emphasize overall wellness as opposed to focus on a single area. In this vertical, you need to be especially careful with whatever is trending. Do the legwork to understand the research, or lack thereof, behind the big topics of the moment."
Improving content in any vertical
While you can certainly tailor your content production and promotion to your specific niche, there are also some guidelines you can follow to improve the chances that you'll get more media coverage for your content overall.
Create content with a headline in mind
When you begin mapping out your content, identify what you want the outcome to look like. Before you even begin, ask yourself: what do you want people to learn from your content? What are the elements of the content you're producing that journalists will find compelling for their audiences?
For example, we wrote a survey in which we wanted to compare the levels of cooking experience across different generations. We hypothesized that we'd see some discrepancies between boomers and millennials specifically, and given that millennials ruin everything, it was a good time to join the discussion.
As it turns out, only 64% of millennials could correctly identify a butter knife. Publishers jumped at the stats revealing millennials have a tough time in the kitchen. Having a thesis and an idea of what we wanted the project to look like in advance had a tremendous positive impact on our results.
Appeal to the emotionality of people
In past research on the emotions that make content go viral, we learned that negative content may have a better chance of going viral if it is also surprising. Nothing embodies this combination of emotional drivers than a project we did for a travel client in which we used germ swabs to determine the dirtiest surfaces on airplanes.
This campaign did so well (and continues to earn links to this day) that it's actually excluded from our vertical benchmarks analysis as we consider it a viral outlier.
Why did this idea work? Most people travel via plane at least once a year, and everyone wants to avoid getting sick while traveling. So, a data-backed report like this one that also yielded some click-worthy headlines is sure to exceed your outreach goals.
Evergreen content wins (sometimes)
You may have noticed from the analysis above that, of the seven topics we chose to look at, the sports vertical has the lowest average dofollows and total press mentions of any other category.
For seasoned content marketers, this is very understandable. Unlike the other verticals, the sports beat is an ever-changing and fast-paced news cycle that's hard for content marketers to have a presence in. However, for our sports clients we achieve success by understanding this system and working with it — not trying to be louder than it.
One technique we've found that works for sports campaigns (as well as other sectors with fast-paced news cycles such as entertainment or politics) is to come up with content that is both timely and evergreen. By capitalizing on the current interests around major sporting events (timely) and creating an idea that would work on any given day of the year (evergreen) we can produce content that's the best of both worlds, and that will still have legs once the timeliness wears off.
In a series of campaigns for one sports client, we took a look at the evolution of sports jerseys and chose teams with loyal fan bases such as the New York Yankees, Carolina Panthers, Denver Broncos, and Chicago Bears.
The sports niche has an ongoing, fast-paced news cycle that changes every day, if not every hour. Reporters are busy covering by-the-minute breaking news, games, statistics, rankings, trades, personal player news, and injuries. This makes it one of the most challenging verticals to compete in. By capitalizing on teams of interest throughout the year, we were able to squeeze projects into tight editorial calendars and earn our client some press.
For example, timing couldn't have been better when we pitched "Evolution of the Football Jersey". We pitched this campaign to USA Today right before the tenacious playoffs in which the Steelers and the Redskins played. Time was of the essence — the editor wrote and published this article within 24 hours and our client enjoyed a lot of good syndication from the powerful publication. In total, the one placement resulted in 15 dofollow links and over 45 press mentions. Not bad for a few transforming GIFs!
Top it off with the best practices in pitching
If you have great content and you have a set of realistic expectations for that content, all that's left is to distribute it and collect those links and press mentions.
Moz has previously covered some of the best outreach practices for promoting your content to top-tier publishers, but I want to note that when it comes to PR, what you do is just as important as what you don't do.
In a survey of over 500 journalists in 2019, I asked online editors and writers what their biggest PR pitch pet peeves were. When you conduct content marketing outreach, avoid these top-listed items and you'll be good to go:
While you might get away with sending one too many follow-ups, most of the offenses on this list are just that — totally offensive to the writer you're trying to pitch.
Avoid mass email blasts, personalize your pitch, and triple-check that the person you're contacting is receptive to your content before you hit send.
Conclusion
While there are certainly some characteristics that all great content should have, there are ways to increase the chances your content will be engaging within a specific vertical. Research what your particular audience is interested in, and be sure to measure your results realistically based on how content generally performs in your space.
Sign up for The Moz Top 10, a semimonthly mailer updating you on the top ten hottest pieces of SEO news, tips, and rad links uncovered by the Moz team. Think of it as your exclusive digest of stuff you don't have time to hunt down but want to read!
Thank you for reading.
This may be of some interest.
Read more…
"player":"description":"Someone sounds jealous.","image":"https://mondrian.mashable.com/uploads%252Fvideo_uploaders%252Fdistribution_thumb%252Fimage%252F94101%252F765fdc6d-c1f9-48e0-b829-ad9866bd2625.png%252F930x520.png?signature=xsVqHP6hnoWPuoPN5aU-5F5kUmU=&source=https%3A%2F%2Fblueprint-api-production.s3.amazonaws.com","mediaid":"BblybgRdoV","preload":false,"title":"Mark Zuckerberg is terrified of TikTok. Here's why.","sources":["file":"https://vdist.aws.mashable.com/cms/2020/1/a69c5cff-9eaa-6bb9/hls.m3u8″,"file":"https://vdist.aws.mashable.com/cms/2020/1/a69c5cff-9eaa-6bb9/dash.mpd","file":"https://vdist.aws.mashable.com/cms/2020/1/a69c5cff-9eaa-6bb9/mp4/1080.mp4″,"file":"https://vdist.aws.mashable.com/cms/2020/1/a69c5cff-9eaa-6bb9/mp4/720.mp4″,"file":"https://vdist.aws.mashable.com/cms/2020/1/a69c5cff-9eaa-6bb9/mp4/480.mp4″],"player_id":"hrrl7x1B","options":"disableAds":false,"disableSharing":false,"nextupAction":"autoplay","embedUrl":"https://mashable.com/videos/blueprint:BblybgRdoV/embed/?player=offsite","standaloneUrl":null,"post":"url":"https://mashable.com/article/why-mark-zuckerberg-worried-about-tiktok/","date":"2020-01-17T01:51:50.394Z","bp_id":109428,"wp_id":null,"advertising":"params":"keywords":"tech,facebook,mashable-video,mark zuckerberg,tiktok","sec0″:null,"sec1″:"","prc":"","analytics":"labels":"tech,facebook,mashable-video,mark zuckerberg,tiktok","videoSeriesName":null
More about Entertainment, Facebook, Social Media, Streaming Video, and Facebook Watch
Thank you for reading.
This may be of some interest.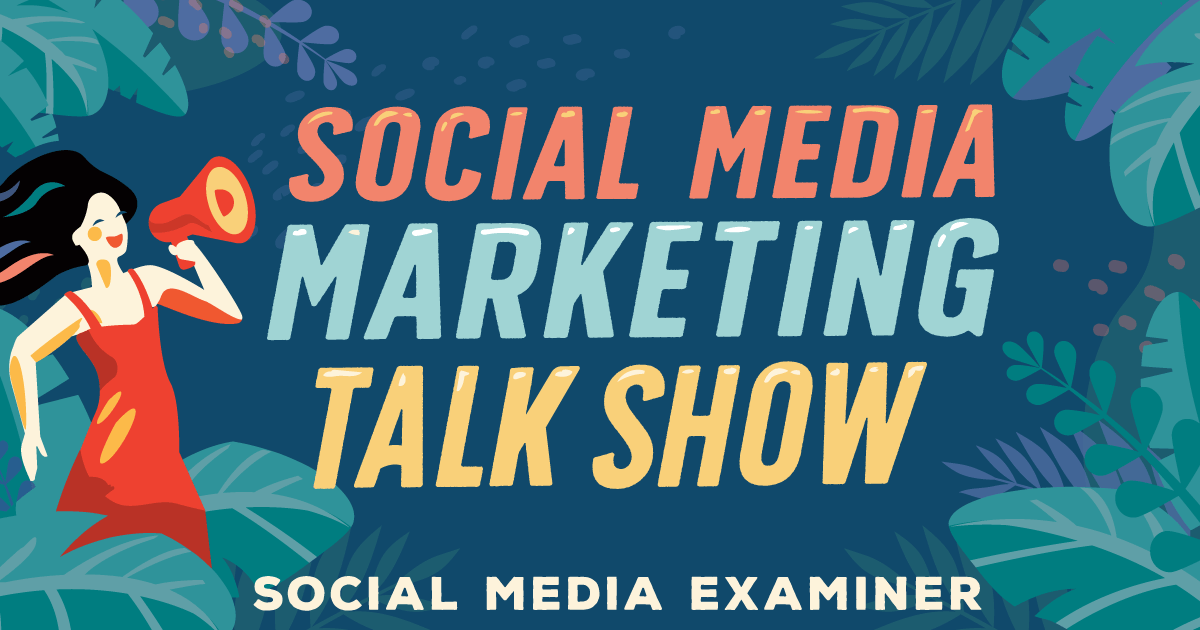 Welcome to this week's edition of the Social Media Marketing Talk Show, a news show for marketers who want to stay on the leading edge of social media. On this week's Social Media Marketing Talk Show, we explore an update of TikTok's self-serve ad platform, how businesses are developing content on TikTok, and much more […]
The post TikTok Self-Service Ads: What Marketers Need to Know appeared first on Social Media Marketing | Social Media Examiner.
Thank you for reading.
This may be of some interest.
The virus, which the CDC is calling 2019-nCoV, is causing pneumonia in China. The risk to Americans is low, but U.S. health officials aren't taking any chances.
The outbreak of a mysterious virus that was first detected in the central Chinese city of Wuhan continues to spread. Health authorities in China just confirmed 139 new cases of pneumonia linked to the virus, including two cases in Beijing and one in Shenzhen. A third death has also been confirmed, CNN reported.
Thank you for reading.