social
This may be of some interest.
Ty Heath is one of those people whose reputation precedes them. I had heard of Ty as a marketing industry speaker and force for change working at LinkedIn before finally meeting her in person. The IRL Ty experience did not disappoint. Each time I meet with Ty, ideas pop like popcorn – who needs coffee with such inspiration around what's possible?
Currently Ty is Global Lead of The B2B Institute at LinkedIn where she is responsible for scaling education on LinkedIn's Marketing Solutions product globally. She has previously worked for major brands including IBM, Nestle and over 7 years at Google – plus she's had her own consultancy.
On top of that, Ty is Co-Founder of LinkedIn's annual TransformHER conference, was a contributing author in the recently published books "The Professional Black Woman" and the "Black Female Leader" and author of the book, "Marketers of Tomorrow: A Step by Step Toolkit for Inbound Marketing". Ty was also honored as one of the Top 25 Influential Women in Marketing Who Inspired Us in 2018.
One thing you may not know about Ty is that she is a two time Olympic Trials qualifier in track and field for the 800 meters.
I've known Ty for just over a year – we serve on an industry advisory council for The Digital Marketing Institute together and have many mutual friends and shared interests like B2B marketing, science fiction and brunch. That's why I was very happy to interview Ty as a speaker at the upcoming MarketingProfs B2B Forum conference on all things ABM and Social Selling.
If you want to optimize your ABM and social sales efforts, be sure to see Ty in Washington D.C. during the Oct 16-18 B2B Forum. In the meantime, this video is a must-watch:
Ty Heath on the Growth of ABM:
Many folks have been thinking about making account based marketing part of their go-to-market strategy or maybe it's already a part of it. I think the primary reason why that's happening is because buyers expect more. We've all gotten used to the experience that Amazon and Netflix, and other companies have created.
Business buyers expect more personalized attention and customization of content…and account-based marketing is a way to deliver on that. @tyrona
Even though we are in the space of B2B, that experience and those expectations are translating over from B2C. That expectation of personalization and level of knowledge around the buyer's needs. So, I think ABM is in demand more because of changing business customer expectations and account-based marketing is a way to deliver on that.
Ty Heath on Alignment Beyond Sales and Marketing:
At the core of a powerful account based marketing plan is a team that is invested in sales and marketing alignment. And frankly, when you think about account-based marketing it's not even just about sales and marketing. It's about having your entire team oriented to connect with customers wherever they are in their journey, wherever they touch your business and have them make that the best possible experience. Sales and marketing tend to be the two groups within your business that are most oriented towards having those conversations and having those touch points.
Ty Heath on Ann Handley:
I've been following her for so long. That's the thing. I'm one of the subscribers to MarketingProfs, but even before that, even earlier in my career as a marketer I read Content Rules. I read Everybody Writes. I've been following her for a long time. I think she is truly a pioneer as a woman in the space of B2B marketing. I think she's an amazing storyteller. Her ideas are clear. She's been an inspiration for me!
Thanks Ty! 

Bound for B2B Forum: For more information about imagining what's possible in B2B marketing including Ty Heath's presentation, check out the MarketingProfs B2B Forum conference including agenda, list of speakers (including Ashley Zeckman and myself) and many other fun facts on the B2B Form website here. Also, get $100 off by using this mpb2b discount code: B2BFriends
You can find more information about Ty on her website The Spectacled Marketer and follow her on Twitter here: @tyrona
The post B2B Marketing Spotlight: Ty Heath on Optimizing ABM & Social Sales with LinkedIn #mpb2b appeared first on Online Marketing Blog – TopRank®.
Thank you for reading.
There are literally millions of people who wish they could quit their day jobs. With an uncertain economy, nasty bosses, a dreadful commute and salaries that allow you to only live from paycheck to paycheck… the idea of making a living online is a dream held by many.
Paid Social Media Jobs is an online program that promises that you can make money online easily if you purchased their program. A story about a lady, Annie Jones, is used to inspire confidence in the training and the earning potential of this course.
We decided to take a closer look at Paid Social Media Jobs and this is what we found out…

The Good Points:
1) With the thousands of scams and hyped up opportunities online, Paid Social Media Jobs is one of the more trustworthy ones. There are people who are making good money as social media managers. This course will give you a good foundation to get started and make some money online.
Of course, to get to 4 or 5 figures a month, you'll need to work on your skills and look beyond this course. Nevertheless, it's a good start.
2) The instructions are laid out in an easy to understand manner that will make it a breeze to follow. People who are not savvy with computers and the internet will be able to understand the process and follow it in a step-by-step way.
3) The program is an online bestseller. To some extent this is reassuring.
4) There are a variety of methods to choose from. So, there's something for everyone here.
5) This product is backed by a 100% money-back guarantee. You can test it out for 60 days and if you do not make any money with Paid Social Media
Jobs, you can get a refund and recoup your investment.
6) The methods shown are scalable. Once you understand how it all works, and you gain confidence in completing and delivering jobs, there's nothing stopping you from trying out other freelancing platforms to increase your income.

The Bad Points:
1) The sales copy has a lot of hype and can make people skeptical. Over and above that, the earning potential is exaggerated. While the methods shown do work, you'll not make as much as the sales copy claims.
To get to that level, you'll need to work on your business for quite a while. This is not a 'get rich quick' program like the sales page wants you to think it is. Nevertheless, if you want a simple and straightforward way to make a couple of hundred or a few thousand a month, this course can help you.
2) You can only purchase this product online.

Should You Get It?
If you're looking to supplement your income with a couple of hundred every month, this is a good way to start. Freelancing is a proven business model and Paid Social Media Jobs will show you what to do.
It's relatively easy to follow and has very low startup costs. After all, you can get a free account with most social media sites. From there, it's just a matter of following the instructions in this program.
Most people will benefit from just a couple of hundred dollars extra. It could take care of your utilities bill or a car payment or cover gas money… and so much more. Once you get better at it, you could start outsourcing or arbitraging and making a couple of thousand each month.
Of course, that's in the future when you have experience. But it all starts now. Paid Social Media Jobs will give you that stepping stone towards diversifying and increasing your income. Definitely worth trying.
>>> Get "Paid Social Media Jobs" Now <<<
This may be of some interest.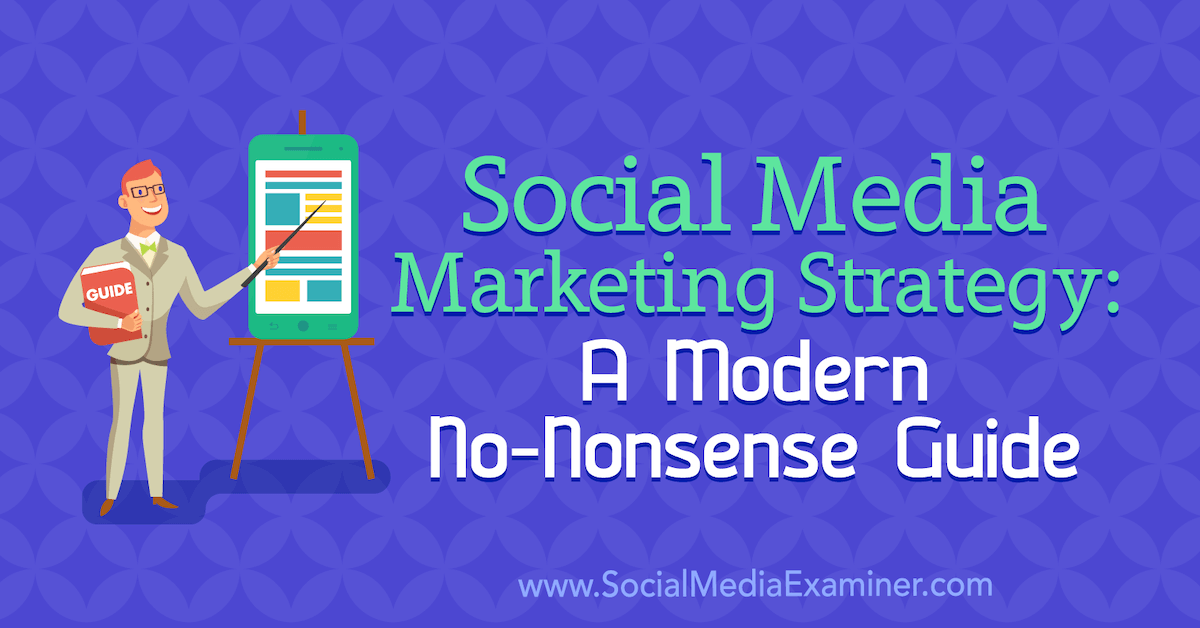 Wondering how to create an effective social media strategy? Looking for a current, proven guide to follow? In this article, you'll find a step-by-step plan for developing a social media marketing strategy that really works—all based on modern marketing principles. How This Social Media Marketing Strategy Works This social media marketing strategy works by mapping […]
The post Social Media Marketing Strategy: A Modern No-Nonsense Guide appeared first on Social Media Marketing | Social Media Examiner.
Thank you for reading.
This may be of some interest.
Managing a brand's social media is tricky for anyone in 2019, and it's even more challenging if you're the social voice (and face) of Pornhub, the web's most popular porn site. We spoke with Aria Nathaniel about the fine line she walks at the office each day.
Boasting a whopping 6 million followers on Instagram and 1.25 million on Twitter, Pornhub has amassed extensive reach on social media channels. By riffing on memes, trends, and current events — and interacting with readers — Pornhub stays relevant and continues to build an engaged community.
Most of that work is done by one woman — Pornhub's social media manager, Aria Nathaniel, who's staying up to date not just on what Pornhub's doing, but on the latest trends across the internet. Read more…
More about Social Media, Porn, Pornhub, Aria Nathaniel, and Culture
Thank you for reading.
This may be of some interest.
Want to create better social video content? Looking for tips and tools to try? In this article, 10 video experts share the tactics and tools they use to create successful video content. #1: Simplify Live-Stream Production Flow With Elgato Stream Deck One of my favorite live-streaming tools is Elgato Stream Deck, a video switcher that's […]
The post How to Improve Your Social Video Content: 10 Tips From the Pros appeared first on Social Media Marketing | Social Media Examiner.
Thank you for reading.
Have you tried filling out a contact form on a website? Boring, right?
I know. Everyone hates it.
Most of the viewers or customers are impatient when it comes to getting a reply. They want quick and interactive conversations nowadays. That is why most of the marketers lose customers because they're still using this old method.
Today, what I'm about to show you will change everything.
We know for a fact that social media is the new revolution this days. Sadly, some websites did not take advantage of this, and they're still using the old method of filling out a contact form. Well, that ends now.
This is the perfect software to help your customers to easily contact you through your social media accounts in just one click. Awesome, right?
Wanna know more? Let's go read this review!
Features
FE Features
WordPress Compatible- Essential WordPress Plugin for Every Single Blog and WordPress Site

Integrate Social Media Accounts- Adds 20+ Social Ways for visitors and customers to reach you faster!

Floating Box Feature- A dialog box will be displayed in the right corner of your website.
PRO Features
ADDS 3 EXTRA Popup Types – to your contact button popup and show amazing colorful icons and HYBRID popup with built in contact form + social links.

Add HTML Content to Popups / Optin Forms – Now you can add any kind of html content or optin form code to your popups and change call to action of your contact buttons too.

Customize Color Scheme of Your Popup – Completely change the color scheme of your popup and make it match your site or stand out for more attention.

Animated Browser TAB TITLE – for extra attention grabbing makes visitors come back to your site even if they have browsed away to another page.
Personalize Your Popup with Text & Your Picture / Brand Logo.
Change Call to Action For Post/Page/Category to show a different call to action text based on what part of your site the visitor is on – amazing feature!

AUTO POPUP with Notification Sound – Make your popup automatically OPEN after a few seconds so the visitor really sees it and also pops up with a little notification sound so its hard to ignore.

15+ Animations for Your Contact Button – Makes your contact button appear in style and fly onto your page so its hard to miss & makes your site look cool.

Attention Grabbers + Loops – Now you can make your contact button grab more attention with 10 different types of looped animated attention grabbing effects.
Download WP Social Contact now!
How Does It Work?
You don't need technical skills to use this. This is super easy. You can check this video as a walk-through:
Good Points
Will make your sites more appealing to customers/viewers

User friendly

Can be customized

Responsive Technical Support
Bad Points
For WordPress users only

Need stable internet connection

Need to contact support desk if you have questions
Conclusion
Still wanna use that old form for your customers/viewers? I know you can do more that. GET Your copy of WP Social Contact Here!
Are you spending too much on paid ads to build your email list?
I know what it means to not putting your time and money on that because we might not get real email addresses. Pretty common thing to do I know. Most of internet marketers feel like they need to create a website, paid ads, or landing page in order to get email leads.
This is a new tool that let you use powerful social media sites like Facebook to build your targeted email leads on complete autopilot.
Wanna know more? Let's check it out!

Features
Front End – FEATURES
+ Unlimited, Targeted, REAL Email Leads via Facebook
+ Run Upto 50 Campaigns – unlimited leads on each
+ Fully customizable styling – choose color, position on page, width, height, font, background, border etc
+ Deploy on your own website – on any number of pages you want (unlimited)
+ Create CLOAKED Campaigns – use Authority Sites to Get Your Email Leads
+ Jack any authority site & use that to build your list in 2 clicks.
+ Make Your FB Posts/Shares look just like the Original Site
+ Instant COPY PASTE and Deploy Your Campaign
+ Download HTML Code and upload anywhere to start your Campaign
+ Use our Powerful WordPress Plugin to Integrate Campaigns
+ Get Name, Email, Age, Gender, Picture of the Lead – Amazing Targeting Capabilities + Personalization
+ Send Leads to Your Facebook MESSENGER at any time (convert into real chats)
+ Instantly Send message to ANY of your Fanpages (and grab their email + user info when you do it)
+ Include "continue with facebook button" at any stage to collect REAL facebook email + other info
+ Fully AUTOMATED "answer bot" have the app answer visitor questions in real time for you
+ Define spintax enabled "replies" that reply to visitors intelligently based on keywords they enter
+ Define custom title, welcome message, bot name, thank you message, and default reply (spintax enabled)
+ Include any images you want anywhere in the app (in the title, welcome message, reply etc) either upload image, or enter any image url
+ Include any link you want anywhere in the app (in the title, welcome message, reply etc)
+ No Autoresponder needed, automatically stores all your leads and exports to CSV
OTO1 PRO Version Features
[+] Unlimited Campaigns for Unlimited Websites
[+] "Bot automated learning" – view the most common questions asked by visitors & define auto replies.
[+] "Request email back" behaviour for facebook button.
[+] Allows visitors to leave a message and expect an email back.
[+] Include any Youtube video you want anywhere in the title, welcome message, reply etc).
[+] Dashboard stats (see total optins, total impressions, daily optins, daily impressions)
[+] Allow export via various filters (for example allows exports of only men in 21+ age range)
[+] Campaign SPLIT TESTING – fully automated.
[+] Like and Share buttons integrated (so you can ask visitors to like or share any URL at any point)
[+] Auto Popup for 10x better lead capture and conversion
[+] Popup audio notification that alerts visitors and attracts them
[+] Play Custom Audio that directs visitors to take action or enter a contest etc.
[+] Auto Play intro videos and welcome videos.
[+] Full autoresponder integration (with Aweber, Getresponse, Mailit, Sendlane, Mailchimp)
[+] Full tracking stats for all campaigns (impressions, optins, optin rate, plus graph)
How Does it Work?
This is super easy to use even for newbies. Features are mostly automated. Let check some interesting articles and videos here:
Good Points
User friendly

Get email leads on complete autopilot without website or landing page

Responsive technical support
Bad Points
Need fast internet connection

Need to contact support if you encounter unknown issue
Conclusion
Building your email list is one click away. Social Jacker is only thing you need to pay. Earn and save more money. GET Your copy of Social Jacker Here!
Why it has seemed difficult achieving good results with social media marketing
Nowadays, many more businesses are adopting a marketing strategy that includes the use of social media and the general internet. But then, that is not the reason why they are not achieving the desired marketing results for their individual ventures. The problem lies in a series of attached procedures that only a few marketers, may have realized. From over time, a larger percentage of social media users have become preferably attached or drawn towards visual contents. In fact, it seems everybody wants to see some well-created cinemagraphs, quote pics, or the high engaging memes. However, visual marketing contents are not quite easy to formulate, and most times there's a good level of creativity and reasoning skill that is mandatorily required. Unfortunately, a lot more marketers cannot readily meet up with the requirements, hence their inabilities to find the optimum results. As it stands, product and brand marketers on the internet necessarily require specialized tools that can help them step up their marketing and customer/client turnover.
Here comes a solution: The Visual Reel

automated visual content generator software
The Visual Reel

automated software presents an ingenious module that helps internet and social media marketers achieve increased traffic creation and the most important conversion of it. The solution creates visual marketing materials that make this easy for all categories of users- whether they have the technical skills or not. Hence this product is designed to assist you in making the right impression on your advert viewer and potential customers- right from the start to the finish.
According to operation roadmap, Visual Reel is a cloud software that runs on autopilot. This means that it churns out whatever visual content you have preset it to make, and then goes on to implement most of the marketing and advert placements without your mandatory input. This type of arrangement is effective, while it also affords the user some real time to focus on other aspects of their businesses.
Previous and existing Visual Reel users have commended the software's high-level visual content production, and the wowing results that always follows. Due to its obvious relevance for marketing purposes, Visual Reel finds users drawn from amongst affiliate marketers, social media marketers, online and e-commerce stores, people enlightenment, and sensitization organizations, marketing agencies, etcetera.
How you can also make use of the software
Remember that the Visual Reel software is automated, so you're not doing any big work when you use it. Thus, it shouldn't be considered or likened to a manual use advert material development tool alone. Visual Reel provides users with a number of useful options, and it is left to you to decide on how you would be using the app, as well as what you would be using it for.
Firstly, you can create a one-time visual marketing product-for which all the required templates have been provided on the user dashboard. Once logged on, there are the listed options where you select from the enormous cinemagraphs, meme templates, and quotes on the Visual Reel database. Another good thing with this service is the fact that the software allows you to customize the visual products to suit your particular intended output. So, although the templates have been provided, it is not rigidly fixed in such a way that you can't make your own adjustments to it. In fact, you can import your own designs and raw materials which can be synergies with the those on the software. After fitting in all the dimensions, colors, and specifications, you may also add your desired texts, or even include any CTA of your choice. Finished contents can then be exported off the software as video or gif outputs, and then distributed as the user wish. Now, this is just one of the way in which users can make use of the Visual Reel software.
Alternatively, you may just put the type in a description of the product or brand that you're advertising on the visual content, and let the software produce and distribute it on schedules, for you. Visual Reel automation is noted for its high-level efficiency and result oriented outputs. It would distribute visual contents of your products, to up to ten different social media platforms- with a level of coordination that is guaranteed to drive traffic to your websites, and also ensure viewer engagement.
Note that visual contents primarily supported by the Visual Reel platform, are cinemagraphs, quote on pictures (otherwise known as picture quotes), and memes.
What are the value added services of the Visual Reel software?
Visual Reel poses several features that make it an appropriate tool for marketing visual content creation. These features are probably the reasons why it has continued to attract users- who have found its use to be beneficial in many ways.
Asides the fact, that you can push automation to work on the model, the following are some of the features on the framework which attracts results oriented persons like you:
Visual Reel has an e-library with cinemagraphs video content materials, numbering over five hundred.
Meme templates and semi-finished products are enormous too, with numbers well over a thousand.
Image materials numbering over 25,000 different samples, and picture usable quotes numbering over a thousand.
Once signed on as a user, you get the company's agency license that permits you to offer visual content creation services to your own individual or corporately sourced clients- using the company's software product.
Users pay a one time fee and are not required to meet up with monthly fees or extra charges.
Contents produced with the software are entirely professional, with top-notch quality and no restrictions.
Final thoughts on the Visual Reel Software
Considering the increasing competitions on every market, it is important that every marketer adopts the best tools- because really, it's only the fittest that would survive. Using the Visual Reel visual marketing contents creator, is a good head start for your business. The prospects are enormous and could be reaching profits levels way higher than you've imagined, just because of the software you're using.
Click here to check for more information on the Visual Reel

automated software
You have lots of views on your YouTube account and lots of comments on your Instagram account right? If this is you, why not turn them into cash? You can change those comments into referrals, traffic leads, direct sales with the push of just a button.
There are lots of people commenting on your brand on your social media accounts all the time and viewing your posts, it is better to reach out to them the right way and make something of it.
What is Sharp Social?
Sharp Social is a tool that helps you connect your Facebook and YouTube, scans all your posted comments and analyses them using Artificial Intelligence. It does analysis based on IBM's technology. It is the world's first and only smart user engaging and world based application. You can know what your audience is feeling and respond to them with the click of a button.
It understands the context of your messages, the emotions, and sentiments of the message and sends out a private message or replies a comment quickly and appropriately. It uses the moods of your clients to return messages back. Sharp Social is one of the most profitable and engaging social application ever created.
Who is Sharp Social for?
Sharp Social is for anyone and everyone. You own a Facebook account, you own a YouTube account, then it is for you. It is good for any type of business as well. If you want to boost your online account, Sharp Social is for you; be it an e-commerce account, marketer, or blogger.
How Sharp Social can turn your comments and engagements into products.
Connect and scan your YouTube or Facebook accounts for your user's comments.
Sharp Social uses advanced learning and Artificial Intelligence technology from IBM to tell you which comments are positive, negative or neutral and show you the comment's emotions like happiness, sadness, or anger.
It lets you send out a custom private message based on the emotions of the comments. It is really that easy to use; no complicated dashboard.
How can you use Sharp Social?
To get started, you create a campaign to monitor the brand of your choice and social profiles. Connect your Facebook or YouTube account. Click on the Facebook tab, sharp social will show your posts, date orders, likes, and comments for all of them. By clicking on the insights, you can get a report of your overall fan page impressions, page engagement, analytics and reactions to the pages.
By clicking on the analytics, it shows you a view of the sentimental page; whether positive, negative or neutral. It also shows the growth, consumption and daily video views of your page. You can go back to a post that has a lot of comments and reactions, click on an arrow and leave a personalized comment for negative or positive posts. You can also do a bulk action based message to a group of people with related sentiments.
You can see the overall sentiments on your post. It can be done with other social media applications like YouTube. You can check YouTube subscriber growth, also the estimated tone that has been spent on the page as well.
What does Sharp Social offer?
You can protect your position by sending support messages to people that are angry, confused or feeling negative and shut down negativity.
You can turn your neutral followers into customers, and entice them.
You can also change your upset fans into proper users by sending them information and links.
Grasp happy customers too by sending them a referral link.
What will I get from using Sharp Social?
Turn the comments of the viewers to cash
Get direct sales from views and more traffic on your page.
Improve the confidence of your viewers, customer service and also prompt replies.
Improve the reaction of your fan page.
Protect your character.
Change the negative comments on your page into sales.
Increase communication with your viewers.
Saves time from replying one on one to every comment or views on your page.
It is 100% cooperative with YouTube and Facebook.
Are there any downsides to Sharp Social?
Based on the fact that this is a very new and honestly wonderful tool that solves problems with reading and answering all the comments on your page; which takes a lot of time and process, it is so far the best application ever created for such purposes.
It is no wonder that there is no downside to this superb application as it offers us the best with the push of a button.
Are there any added features to Sharp Social?
Sharp Social is not free, but comes at a very reasonable price and offers two new added features for free.
Response Tagging: Tag the date of the week when you respond to a private message or comment on your page. You can tag your customer's name and reply a customized message by tagging their names. It increases the reply figures.
Responder: This scans every new comment and figures out the sentiments and emotions, then replies the comments automatically based on the emotions. It automatically analyses the comments and figures out the reply. For instance, it sends a reply to a positive comment and immediately deletes a negative comment on your post.
Conclusion:
Sharp Social is very easy to use, relieves you of time and energy you would have originally spent trying to reply to all your positive comments or deleting your negative comments, or trying to attract more views on your page. With Sharp Social, your page becomes enticing, easier to communicate, and increases your traffic and sales; thereby making your social network application profitable and engaging.
Get Sharp Social here today and start leaving a great impression to your visitors!
Social Auto Poster – Unlimited Traffic
Drives 100% FREE ​ REAL Traffic from RED HOT Facebook, Twitter,
 Linkedin, Instagram & Other Social Networks  To Any Website
In Any Niche In Just Few Clicks

Schedule Your Posts To Configured Social Networks.




Automatically Post Content To Social Media.
Facebook – (Accounts, Pages & Groups)
Linkedin – (Accounts & Pages)
Twitter Accounts.
BufferApp Accounts.
Pinterest Accounts.
Instagram Accounts.
Tumblr Accounts.