Uncategorized
This may be of some interest.
Facebook Adds 'One-Time Notification' API to Messenger for Business
Facebook has given marketers new options for contacting consumers who have agreed to notifications, with the release of an API token system that will enable expanded brand-to-customer contact choices, the social media giant recently announced. Social Media Today
Twitter says ad tech and product updates will improve direct response advertising
Twitter saw fourth quarter advertising revenues climb by some 12 percent to $885 million, with monetizable daily active users (mDAUs) up 21 percent to 152 million, and pointed to several updates that it expects to continue bringing better direct-response ad revenue, the firm recently reported. Marketing Land
Top Twitter Stats for 2020 [Infographic]
Twitter's ad engagement rates rose by 23 percent, with video ads on the platform coming in some 50 percent cheaper in cost-per-engagement, two of many statistics of interest to digital marketers contained in recent Hootsuite infographic data. Social Media Today
Facebook Is Killing Off Its Web Supply In Audience Network – And Don't Be Surprised If It All Shuts Down
Facebook has announced that it is phasing out mobile web publishers in its Audience Network. Shuttering one of its low-performing formats may have been driven by the shift away from browser cookies, as Facebook and other social platforms look to alternate forms of ad tracking. AdExchanger
Pinterest shares surge as revenue, user adds beat estimates
Pinterest announced fourth-quarter revenue increases up 46 percent to $400 million and an accompanying 26 percent increase in monthly active users, as the image-focused platform also announced plans to launch its own Verified Merchant Program. Reuters
New Research Shows Facebook Still Holds Sway With Millennials and Gen Z [Infographic]
Facebook has remained the most popular social platform among Millennials, with some 77 percent using it daily, while 64 percent of the demographic have their purchasing behavior influenced by the YouTube influencers they follow — two of several statistics of interest to digital marketers in newly-released survey data. Social Media Today
Google is Expanding Shopping Ads to Gmail
Google announced that it plans to offer a new variety of ads targeting Gmail users. Beginning March 4, Google's Product and Showcase Shopping ads will get the ability to run on Gmail, the search giant recently revealed. Search Engine Journal
56% of marketers think AI will negatively impact branding in 2020, study says
The effect artificial intelligence (AI) has on branding is largely seen in a negative light, with 56 percent of marketers expressing fear that the technology could lead to the loss of jobs and lower creativity, while an even higher number — 77 percent — also expressed at least some level of concern over the use of AI with branding efforts. Marketing Dive
Instagram Adds New Listings of 'Least Interacted With' and 'Most Shown in Feed' in Following Tab
Instagram's "following" section received a new listing that shows those accounts a user interacts with the least, the Facebook-owned platform recently announced. The new interaction data could help digital marketers discover those users prime for increased engagement efforts. Social Media Today
US Online Media Spend in 2019 and the Outlook for 2020
Continuing on from a strong 2019 online media spend of $145.3 billion in the U.S., 2020 is expected to top $166 billion, an increase of more than 14 percent, along with a record $3.4 billion for influencer spending, according to new forecast report data from MarketingCharts. MarketingCharts
ON THE LIGHTER SIDE:
A lighthearted look at 7 types of LinkedIn requests by Marketoonist Tom Fishburne — Marketoonist
The 10 Best Super Bowl Ads of 2020 — Adweek
TOPRANK MARKETING & CLIENTS IN THE NEWS:
Do you have your own top B2B content marketing or digital advertising stories from the past week? Please let us know in the comments below.
Thank you for taking the time to join us, and we hope you will return again next week for another selection of the most relevant B2B and digital marketing industry news. In the meantime, you can follow us at @toprank on Twitter for even more timely daily news. Also, don't miss the full video summary on our TopRank Marketing TV YouTube Channel.
The post Digital Marketing News: Record Influencer Spending, Google's Gmail Shopping Ads, Pinterest's Verified Merchant Program, & Twitter Engagement Stats appeared first on Online Marketing Blog – TopRank®.
Thank you for reading.
This may be of some interest.
Get ready to storm Area 51 all over again — Alienstock is coming back for round two. 
Hopefully, at least. 
The Little A'Le'Inn in Rachel, Nevada announced "Rachel Alienstock 2020" on its website recently. Aside from dates announced — Sept. 10, 11, and 12 — there are no other details. The "clickable link" is only an email address. 
The Little A'Le'Inn, a small motel near the back gate to Area 51, hosted one of three alien-themed festivals inspired by the "Storm Area 51: They Can't Stop All Of Us" Facebook page meme last year.  Read more…
More about Area 51, Alienstock, Culture, and Web Culture
Thank you for reading.
This may be of some interest.
This year Mashable is celebrating the season of love with Horny on Main, an exploration of the many ways that thirsting for sex affects our lives.
---
Five days into 2020 I received an unexpected email from Fairfield University, the Connecticut college I graduated from in 2015. It informed me that my five-year reunion is coming up in June.
After a few minutes spent panicking over the fact that I've been out of school for nearly half a decade, I had a thought that turned all my worry to excitement: I can't wait to see my crushes.
I couldn't go to my five-year high school reunion, so I don't have any firsthand attendee experience, but from what friends had told me, reunions sound horny as hell. Read more…
More about Lifestyle, High School, Sex And Relationships, Horny On Main, and Reunions
Thank you for reading.
This may be of some interest.
Earning the trust of prospective customers can be a struggle. Before you can even begin to expect to earn their business, you need to demonstrate your ability to deliver on what your product or service promises.
Writing a case study is a great way to do that.
Sure, you could say that you're great at X, or that you're way ahead of the competition when it comes to Y. But at the end of the day, what you really need to win new business is cold, hard proof.
One of the best ways to prove your worth is through a compelling case study.
Below, I'll walk you through what a case study is, how to prepare for writing one, what you need to include in it, and how it can be an effective tactic. To jump to different areas of this post, click on the links below to automatically scroll.
What Is a case study?
A case study examines a person's or business's specific challenge or goal, and how they solved for it. Case studies can vary greatly in length and focus on a number of details related to the initial challenge and applied solution.
In professional settings, it's common for a case study to tell the story of a successful business partnership between a vendor and a client.
Whether it's a brief snapshot of your client's health since working with you, or a long success story of the client's growth, your case study will measure this success using metrics that are agreed upon by the client you're featuring. Perhaps the success you're highlighting is in the number of leads your client generated, customers closed, or revenue gained. Any one of these key performance indicators (KPIs) are examples of your company's services in action.
When done correctly, these examples of your work can chronicle the positive impact your business has on existing or previous customers.
To help you arm your prospects with information they can trust, we've put together a step-by-step guide on how to create effective case studies for your business — as well as free case study templates for creating your own. Get them using the form above, and then get creating using the steps below.
How to Write a Case Study
Determine the case study's objective.
Establish a case study medium.
Find the right case study candidate.
Contact your candidate for permission to write about them.
Draft and send your subject a case study release form.
Ensure you're asking the right questions.
Lay out your case study format.
Publish and promote your case study.
1. Determine the case study's objective.
All business case studies are designed to demonstrate the value of your services, but they can focus on several different client objectives.
Your first step when writing a case study is to determine the objective or goal of the subject you're featuring. In other words, what will the client have succeeded in doing by the end of the piece?
The client objective you focus on will depend on what you want to prove to your future customers as a result of publishing this case study.
Your case study can focus on one of the following client objectives:
Complying with government regulation
Lowering business costs
Becoming profitable
Generating more leads
Closing on more customers
Generating more revenue
Expanding into a new market
Becoming more sustainable or energy-efficient
2. Establish a case study medium.
Next, you'll determine the medium in which you'll create the case study. In other words, how will you tell this story?
Case studies don't have to be simple, written one-pagers. Using different media in your case study can allow you to promote your final piece on different channels. For example, while a written case study might just live on your website and get featured in a Facebook post, you can post an infographic case study on Pinterest, and a video case study on your YouTube channel.
Here are some different case study mediums to consider:
Written Case Study
Consider writing this case study in the form of an ebook and converting it to a downloadable PDF. Then, gate the PDF behind a landing page and form for readers to fill out before downloading the piece, allowing this case study to generate leads for your business.
Video Case Study
Plan on meeting with the client and shooting an interview. Seeing the subject, in person, talk about the service you provided them can go a long way in the eyes of your potential customers.
Infographic Case Study
Use the long, vertical format of an infographic to tell your success story from top to bottom. As you progress down the infographic, emphasize major KPIs using bigger text and charts that show the successes your client has had since working with you.
Podcast Case Study
Podcasts are a platform for you to have a candid conversation with your client. This type of case study can sound more real and human to your audience — they'll know the partnership between you and your client was a genuine success.
3. Find the right case study candidate.
Writing about your previous projects requires more than picking a client and telling a story. You need permission, quotes, and a plan. To start, here are a few things to look for in potential candidates.
Product Knowledge
It helps to select a customer who's well-versed in the logistics of your product or service. That way, he or she can better speak to the value of what you offer in a way that makes sense for future customers.
Remarkable Results
Clients that have seen the best results are going to make the strongest case studies. If their own businesses have seen an exemplary ROI from your product or service, they're more likely to convey the enthusiasm that you want prospects to feel, too.
One part of this step is to choose clients who have experienced unexpected success from your product or service. When you've provided non-traditional customers — in industries that you don't usually work with, for example — with positive results, it can help to remove doubts from prospects.
Recognizable Names
While small companies can have powerful stories, bigger or more notable brands tend to lend credibility to your own — in some cases, having brand recognition can lead to 24.4X as much growth as companies without it.
Switchers
Customers that came to you after working with a competitor help highlight your competitive advantage, and might even sway decisions in your favor.
4. Contact your candidate for permission to write about them.
To get the case study candidate involved, you have to set the stage for clear and open communication. That means outlining expectations and a timeline right away — not having those is one of the biggest culprits in delayed case study creation.
Most importantly at this point, however, is getting your subject's approval. When first reaching out to your case study candidate, provide them with the case study's objective and format — both of which you will have come up with in the first two steps above.
To get this initial permission from your subject, put yourself in their shoes — what would they want out of this case study? Although you're writing this for your own company's benefit, your subject is far more interested in the benefit it has for them.
Benefits to Offer Your Case Study Candidate
Here are four potential benefits you can promise your case study candidate to gain their approval.
Brand Exposure
Explain to your subject whom this case study will be exposed to, and how this exposure can help increase their brand awareness both in and beyond their own industry. In the B2B sector, brand awareness can be hard to collect outside one's own market, making case studies particularly useful to a client looking to expand their name's reach.
Employee Exposure
Allow your subject to provide quotes with credits back to specific employees. When this is an option to them, their brand isn't the only thing expanding its reach — their employees can get their name out there, too. This presents your subject with networking and career-development opportunities they might not have otherwise.
Product Discount
This is a more tangible incentive you can offer your case study candidate, especially if they're a current customer of yours. If they agree to be your subject, offer them a product discount — or free trial of another product — as a thank-you for their help creating your case study.
Backlinks and Website Traffic
Here's a benefit that is sure to resonate with your subject's marketing team: If you publish your case study to your website, and your study links back to your subject's website — known as a "backlink" — this small gesture can give them website traffic from visitors who click through to your subject's website.
Additionally, a backlink from you increases your subject's page authority in the eyes of Google. This helps them rank more highly in search engine results and collect traffic from readers who are already looking for information about their industry.
5. Draft and send your subject a case study release form.
Once your case study candidate approves of your case study, it's time to send them a release form.
A case study release form tells you what you'll need from your chosen subject, like permission to use any brand names and share the project information publicly. Kick off this process with an email that runs through exactly what they can expect from you, as well as what you need from them. To give you an idea of what that might look like, check out this sample email:
You might be wondering, "What's a Case Study Release Form?" or, "What's a Success Story Letter?" Let's break those down.
Case Study Release Form
This document can vary, depending on factors like the size of your business, the nature of your work, and what you intend to do with the case studies once they are completed. That said, you should typically aim to include the following in the Case Study Release Form:
A clear explanation of why you are creating this case study and how it will be used.
A statement defining the information and potentially trademarked information you expect to include about the company — things like names, logos, job titles, and pictures.
An explanation of what you expect from the participant, beyond the completion of the case study. For example, is this customer willing to act as a reference or share feedback, and do you have permission to pass contact information along for these purposes?
A note about compensation.
Success Story Letter
As noted in the sample email, this document serves as an outline for the entire case study process. Other than a brief explanation of how the customer will benefit from case study participation, you'll want to be sure to define the following steps in the Success Story Letter.
The Acceptance
First, you'll need to receive internal approval from the company's marketing team. Once approved, the Release Form should be signed and returned to you. It's also a good time to determine a timeline that meets the needs and capabilities of both teams.
The Questionnaire
To ensure that you have a productive interview — which is one of the best ways to collect information for the case study — you'll want to ask the participant to complete a questionnaire prior to this conversation. That will provide your team with the necessary foundation to organize the interview, and get the most out of it.
The Interview
Once the questionnaire is completed, someone on your team should reach out to the participant to schedule a 30- to 60-minute interview, which should include a series of custom questions related to the customer's experience with your product or service.
The Draft Review
After the case study is composed, you'll want to send a draft to the customer, allowing an opportunity to give you feedback and edits.
The Final Approval
Once any necessary edits are completed, send a revised copy of the case study to the customer for final approval.
Once the case study goes live — on your website or elsewhere — it's best to contact the customer with a link to the page where the case study lives. Don't be afraid to ask your participants to share these links with their own networks, as it not only demonstrates your ability to deliver positive results, but their impressive growth, as well.
6. Ensure you're asking the right questions.
Before you execute the questionnaire and actual interview, make sure you're setting yourself up for success. A strong case study results from being prepared to ask the right questions. What do those look like? Here are a few examples to get you started:
What are your goals?
What challenges were you experiencing prior to purchasing our product or service?
What made our product or service stand out against our competitors?
What did your decision-making process look like?
How have you benefited from using our product or service? (Where applicable, always ask for data.)
Keep in mind that the questionnaire is designed to help you gain insights into what sort of strong, success-focused questions to ask during the actual interview. And once you get to that stage, we recommend that you follow the "Golden Rule of Interviewing." Sounds fancy, right? It's actually quite simple — ask open-ended questions.
If you're looking to craft a compelling story, "yes" or "no" answers won't provide the details you need. Focus on questions that invite elaboration, such as, "Can you describe …?" or, "Tell me about …"
In terms of the interview structure, we recommend categorizing the questions and flow into six specific sections that will mirror a successful case study format. Combined, they'll allow you to gather enough information to put together a rich, comprehensive study.
Open with the customer's business.
The goal of this section is to generate a better understanding of the company's current challenges and goals, and how they fit into the landscape of their industry. Sample questions might include:
How long have you been in business?
How many employees do you have?
What are some of the objectives of your department at this time?
Cite a problem or pain point.
In order to tell a compelling story, you need context. That helps match the customer's need with your solution. Sample questions might include:
What challenges and objectives led you to look for a solution?
What might have happened if you did not identify a solution?
Did you explore other solutions prior to this that did not work out? If so, what happened?
Discuss the decision process.
Exploring how the customer arrived at the decision to work with you helps to guide potential customers through their own decision-making processes. Sample questions might include:
How did you hear about our product or service?
Who was involved in the selection process?
What was most important to you when evaluating your options?
Explain how a solution was implemented.
The focus here should be placed on the customer's experience during the onboarding process. Sample questions might include:
How long did it take to get up and running?
Did that meet your expectations?
Who was involved in the process?
Explain how the solution works.
The goal of this section is to better understand how the customer is using your product or service. Sample questions might include:
Is there a particular aspect of the product or service that you rely on most?
Who is using the product or service?
End with the results.
In this section, you want to uncover impressive measurable outcomes — the more numbers, the better. Sample questions might include:
How is the product or service helping you save time and increase productivity?
In what ways does that enhance your competitive advantage?
How much have you increased metrics X, Y, and Z?
7. Lay out your case study format.
When it comes time to take all of the information you've collected and actually turn it into something, it's easy to feel overwhelmed. Where should you start? What should you include? What's the best way to structure it?
To help you get a handle on this step, it's important to first understand that there is no one-size-fits-all when it comes to the ways you can present a case study. They can be very visual, which you'll see in some of the examples we've included below, and can sometimes be communicated mostly through video or photos, with a bit of accompanying text.
Whether your case study is primarily written or visual, we recommend focusing on the seven-part outline, below. Note: Even if you do elect to use a visual case study, it should still include all of this information, but presented in its intended format.
Title: Keep it short. Develop a succinct but interesting project name you can give the work you did with your subject.
Subtitle: Use this copy to briefly elaborate on the accomplishment. What was done? The case study itself will explain how you got there.
Executive Summary: A 2-4 sentence summary of the entire story. You'll want to follow it with 2-3 bullet points that display metrics showcasing success.
About the Subject: An introduction to the person or company you served, which can be pulled from a LinkedIn Business profile or client website.
Challenges and Objectives: A 2-3 paragraph description of the customer's challenges, prior to using your product or service. This section should also include the goals or objectives the customer set out to achieve.
How Product/Service Helped: A 2-3 paragraph section that describes how your product or service provided a solution to their problem.
Results: A 2-3 paragraph testimonial that proves how your product or service specifically benefited the person or company, and helped achieve its goals. Include numbers to quantify your contributions.
Supporting Visuals or Quotes: Pick one or two powerful quotes that you would feature at the bottom of the sections above, as well as a visual that supports the story you are telling.
Future Plans: Everyone likes an epilogue. Comment on what's ahead for your case study subject, whether or not those plans involve you.
Call to Action (CTA): Not every case study needs a CTA, but putting a passive one at the end of your case study can encourage your readers to take an action on your website after learning about the work you've done.
To help you visualize this case study outline, check out the case study template below, which can also be downloaded here.
When laying out your case study, focus on conveying the information you've gathered in the most clear and concise way possible. Make it easy to scan and comprehend, and be sure to provide an attractive call-to-action at the bottom — that should provide readers an opportunity to learn more about your product or service.
8. Publish and promote your case study.
Once you've completed your case study, it's time to publish and promote it. Some case study formats have pretty obvious promotional outlets — a video case study can go on YouTube, just as an infographic case study can go on Pinterest.
But there are still other ways to publish and promote your case study. Here are a couple of ideas:
Gated Behind a Blog Post
As stated earlier in this article, written case studies make terrific lead-generators if you convert them into a downloadable format, like a PDF. To generate leads from your case study, consider writing a blog post that tells an abbreviated story of your client's success and asking readers to fill out a form with their name and email address if they'd like to read the rest in your PDF.
Then, promote this blog post on social media, through a Facebook post or a tweet.
Published as a Page on Your Website
As a growing business, you might need to display your case study out in the open to gain the trust of your target audience.
Rather than gating it behind a landing page, publish your case study to its own page on your website, and direct people here from your homepage with a "Case Studies" or "Testimonials" button along your homepage's top navigation bar.
Business Case Study Examples
You drove the results, made the connect, set the expectations, used the questionnaire to conduct a successful interview, and boiled down your findings into a compelling story. And after all of that, you're left with a little piece of sales enabling gold — a case study.
To show you what a well-executed final product looks like, have a look at some of these marketing case study examples.
1. "New England Journal of Medicine," by Corey McPherson Nash
When branding and design studio Corey McPherson Nash showcases its work, it makes sense for it to be visual — after all, that's what they do. So in building the case study for the studio's work on the New England Journal of Medicine's integrated advertising campaign — a project that included the goal of promoting the client's digital presence — Corey McPherson Nash showed its audience what it did, rather than purely telling it.
Notice that the case study does include some light written copy — which includes the major points we've suggested — but really lets the visuals do the talking, allowing users to really absorb the studio's services.
2. "Shopify Uses HubSpot CRM to Transform High Volume Sales Organization," by HubSpot
What's interesting about this case study is the way it leads with the customer. This reflects a major HubSpot credo, which is to always solve for the customer first. The copy leads with a brief description of why Shopify uses HubSpot, and is accompanied by a short video and some basic statistics on the company.
Notice that this case study uses mixed-media. Yes, there is a short video, but it's elaborated upon in the additional text on the page. So, while case studies can use one or the other, don't be afraid to combine written copy with visuals to emphasize the project's success.
3. "Designing the Future of Urban Farming," by IDEO
Here's a design company that knows how to lead with simplicity in its case studies. As soon as the visitor arrives at the page, he or she is greeted with a big, bold photo, and two very simple columns of text — "The Challenge" and "The Outcome."
Immediately, IDEO has communicated two of the case study's major pillars. And while that's great — the company created a solution for vertical farming startup INFARM's challenge — it doesn't stop there. As the user scrolls down, those pillars are elaborated upon with comprehensive (but not overwhelming) copy that outlines what that process looked like, replete with quotes and additional visuals.
4. "Secure Wi-Fi Wins Big for Tournament," by WatchGuard
Then, there are the cases when visuals can tell almost the entire story — when executed correctly. Network security provider WatchGuard is able to do that through this video, which tells the story of how its services enhanced the attendee and vendor experience at the Windmill Ultimate Frisbee tournament.
5. Rock and Roll Hall of Fame Boosts Social Media Engagement and Brand Awareness with HubSpot
In the case study above, HubSpot uses photos, videos, screenshots, and helpful stats to tell the story of how the Rock and Roll Hall of Fame used the bot, CRM, and social media tools to gain brand awareness.
6. Small Desk Plant Business Ups Sales by 30% With Trello
This case study from Trello is straight forward and easy to understand. It begins by explaining the background of the company that decided to use it, what their goals were, and how they planned to use Trello to help them.
It then goes on to discuss how the software was implemented and what tasks and teams benefited from it. Towards the end, it explains the sales results that came from implementing the software and includes quotes from decision-makers at the company that implemented it.
7. Facebook's Mercedes Benz Success Story
Facebook's Success Stories page hosts a number of well-designed and easy-to-understand case studies that visually and editorially get to the bottom line quickly.
Each study begins with key stats that draw the reader in. Then it's organized by highlighting a problem or goal in the introduction, the process the company took to reach their goals, and the results. Then, at the end, Facebook notes the tools used in the case study.
Showcasing Your Work
You work hard at what you do. Now, it's time to show it to the world — and, perhaps more important, to potential customers.
But before you show off the projects that make you the proudest, make sure you follow the important steps that will help ensure that work is effectively communicated, and leaves all parties feeling good about it.
Want to learn as you write your case study? Listen to an audio summary of this post below.
For an easy way to get started, grab your free case study template below, and go create a case study that makes your subject proud of their success.
Editor's Note: This blog post was originally published in February 2017 but was updated for comprehensiveness and freshness in February 2020.
Thank you for reading.
This may be of some interest.
Posted by EricSerdar
I'm not a literary scholar, but I believe it was Hamlet that said "to have a featured snippet or not to have a featured snippet?" Ever since featured snippets came onto the scene, sites have been trying to secure them.
My team and I wanted in on this craze. Throughout our journey of research, testing, failure, and success, we found some interesting pieces of information that we wanted to share with the community. I'll walk you through what we did and show you some of our results (though can't share traffic numbers).
It was Britney Muller's webinar on Feature Snippet Essentials and the release of the featured snippets cheat sheet that inspired me to capture what we've learned.
What are featured snippets?
A featured snippet is the box that appears at the top of the search result page that provides information to succinctly and accurately answer your query and cites a website.
Why are featured snippets important?
A featured snippet is important because it represents an additional SERP feature that you can secure. Usually located at the very top of the results page, featured snippets offer you greater visibility to searchers and can boost brand recognition.
Our featured snippet plan of attack
Research, research, and more research on how to pull this off
Identify keywords we wanted to target
Change how we structured our on-page content
Measure, test, and repeat the process
1. Research, research, and more research
We spent a great deal of time researching featured snippets. We looked at different ways to find featured snippet opportunities and researched how to optimize our content for them. We also went and saw Kellie Gibson speak on featured snippets volatility.
Did we implement everything from what we learned during this discovery phase into our featured snippet strategy? No. Are we perfect at it now after a year and a half of practicing this? No, no, no. We are getting better at it, though.
2. Identify keywords we wanted to target
We originally started out focusing on big "head" keywords. These represented terms that had indeterminate searcher intent. The first head term that we focused on was HRIS. It stands for Human Resources Information System — sexy, right?
Note: Looking back on this, I wish we had focused on longer tail keywords when testing out this strategy. It's possible we could have refined our process faster focusing on long tail keywords instead of the large head terms.
3. Change how we structure our on-page content
We worked closely with our writing team to update how we lay out content on our blog. We changed how we used H2s, H3s (we actually used them now!), lists, and so on to help make our content easier to read for both users and robots.
In most of the content where we're trying to rank for a featured snippet, we have an H2 in the form of a question. Immediately after the H2, we try and answer that question. We've found this to be highly successful (see pictures later on in the post). I wish I could say that we learned this tactic on our first try, but it took several months before this dawned on us.
4. Measure, test, and repeat
The first blog post that we tried this out on was our "What is an HRIS" article. Overall, this post was a success, it ranked for the head term that we were going for (HRIS), but we didn't win a featured snippet. We deemed it a slight failure and went back to work.
This is where the fun started.
Featured snippet successes
We discovered a featured snippet trigger that we could capitalize on — mainly by accident. What was it?
Is.
Really. That was it. Just by adding that to some of our content, we started to pick up featured snippets. We started to do it more and more, and we were winning more and more featured snippets! I believe it was this strategic HR example that clued us onto the "is" trigger.
So we kept it up.
What did we learn?
I want to preface this by saying that all of this is anecdotal evidence. We haven't looked at several million URLs, run it through any fancy number-crunching, or had a statistician look at the data. These are just a few examples that we've noticed that, when repeated, have worked for us.
Blog/HR glossary – We found that it was easier for us to gain featured snippets from our blog or our glossary pages. It seemed like no matter what optimizations that we made on the product page, we weren't able to make it happen.
Is – No, not the clown from the Stephen King novel. "Is" seemed to be the big trigger word for winning featured snippets. During our audit, we did find some examples of list featured snippets, but the majority were paragraphs and the trigger word was "is."
Definitions – We saw that definitions of the head term we were trying to go for was usually what got the definition. Our on-page copy would have the H2 with the keyword (e.g. What is Employee Orientation?) and then the paragraph copy would answer that question.
Updating old posts – One surprising thing we learned is that when we went back to old posts and tried adding the "is" trigger word, we didn't see a change — even if we added a good amount of new content to the page. We were only able to grab featured snippets with new content that we created. Also, when we updated large amounts of content on a few pages that had featured snippets, we lost them. We made sure to not touch the sections of the page that the snippet was pulling from, but we still lost the snippet (some have come back, but some are still gone).
Conclusion
A few final things to note:
First, while these examples are anecdotal, I think that they show some practices that anyone wanting to capture featured snippets can do.
Second, this was process was over a 12–18 month period and we're still evolving what we think is the best way for us and our content team.
Third, we had a lot of failures with this. I showed you one example, but we've had many (short-form content, long-form content, glossary terms, blog posts, etc.) that didn't work. We just kept measuring, testing, and optimizing.
Lastly, I need to give a shout out to our writing team. We massively disrupted their process with this and they have been phenomenal to work with (effective interdepartmental relationships are crucial for any SEO project).
Let me know what's worked for you or if you have any questions by leaving a comment down below.
Note: On January 23, 2020 Google announced that featured snippets would no longer be listed twice on the first page. For more information, you can check out this thread from Google Search Liaison. This may change how valuable featured snippets are to companies and the amount of clicks a listing gets. Before you start to panic, remember it will be important to watch and measure how this affects your site before doing anything drastic. If you do decide to go nuclear and to remove your featured snippets from the results, check out this documentation.
Sign up for The Moz Top 10, a semimonthly mailer updating you on the top ten hottest pieces of SEO news, tips, and rad links uncovered by the Moz team. Think of it as your exclusive digest of stuff you don't have time to hunt down but want to read!
Thank you for reading.
This may be of some interest.
Two academics at The Ohio State University contend: "In our view, education alone cannot address the centuries-long exclusion of blacks from the benefits of wealth-generating policies."
Black History Month has become the time to reflect on all the progress black Americans have made, but the sobering reality is that when it comes to wealth–the paramount indicator of economic security–there has been virtually no progress in the last 50 years.
Thank you for reading.
This may be of some interest.
It may not be an edit button (nor will it ever be), but Twitter snuck in a nifty little feature for us to play with heading into the weekend of the Super Bowl.
If you've ever looked at Twitter while sports were happening, you've probably seen countless GIFs posted as reactions to big plays. Twitter made that slightly more accessible on Friday, adding the ability to add text descriptions to GIFs. It's an extension of the same feature that has existed for still images for a while.
More about Twitter, Gifs, Social Media, Accessibility, and Accessible Tech
Thank you for reading.
This may be of some interest.
The eighth Democratic primary debate will be held at St. Anselm College in Manchester, New Hampshire.
Okay, so it hasn't been the best week for Democrats. After the debacle in Iowa on Tuesday and the failed impeachment vote on Wednesday, it seems the only thing left to do is continue the march toward November and the 2020 presidential election. That march will resume tonight (Friday, February 7) with the eighth Democratic primary debate—which will be held at St. Anselm College in Manchester, New Hampshire, ahead of that state's primary next Tuesday. Seven candidates have qualified to participate, meaning the stage will be considerably less crowded than it has been at past debates.
Thank you for reading.
This may be of some interest.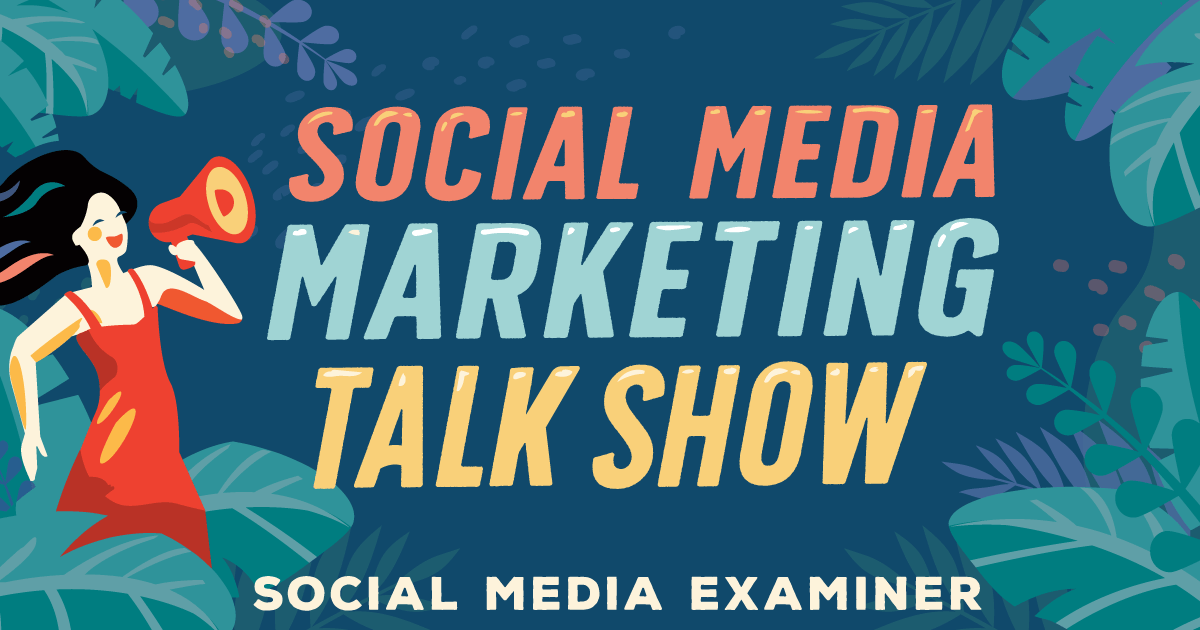 Welcome to this week's edition of the Social Media Marketing Talk Show, a news show for marketers who want to stay on the leading edge of social media. On this week's Social Media Marketing Talk Show, we explore an update of TikTok's self-serve ad platform, how businesses are developing content on TikTok, and much more […]
The post TikTok Self-Service Ads: What Marketers Need to Know appeared first on Social Media Marketing | Social Media Examiner.
Thank you for reading.
This may be of some interest.
Citizens aren't profit-seeking agents who are simply constrained by rules. Citizens behave even if there isn't a rule about it.
Citizens aren't craven partisans, voting for party over fact. Citizens do the right thing because they can, even if the short-term cost is high.
Citizens live by the rule of community: If everyone did what I'm about to do, would it lead to a useful outcome?
Sometimes we call citizens heroes, which is a shame, because their actions should be commonplace, not rare. The myth of success based on short-term self-interest has been disproven again and again. It seems obvious that leaving things better than you found them is a powerful step forward, because you'll probably be back this way again one day soon.
Every successful community, every organization, every family has citizens. It's the citizens who define the future, because their commitment to the long-term matters.
Thank you for reading.