Welcome back.
I came across a bunch of videos that I will be placing on here that will teach you how to do things, make you thing, and hopefully provide some useful information. Enjoy them for free for the time being as I am planning to make these a subscription deal. UPDATE: I am moving all the videos to a SINGLE platform and from there you will be able to see them all as a subscriber there. This will start happening within a few months after I have that all paid off. Much simpler for you and me.
More new things are coming. I am not as fast as I used to be and do have other websites so it takes time – like in days – to update even one site in a lot of cases.
The forum is still here at //marketinginfohere.com/bboard/ so if you have signed up you did not waste your time.
Bonus – buy from here and get a handpicked bonus package. It is way too hard to list what you will get for each deal since you beed things that complement each product. Just email us at charles_osborne@hotmail.com with your purchase info and collect.
I have no way of knowing who buys what since I am just an affiliate for most deals here so you need to let me know when you buy.
Other packages coming.
Affiliate Income Secrets Review – The Easy Way
To $10K/Month By Copying An Ex School Teacher?
Name: Affiliate Income Secrets
Product Owner:Mike Thomas (Mike from Main)

Website: Click Here
Price: $17
In a nutshell, what is Affiliate Income Secrets?
Affiliate Income Secrets is a step-by-step video course that shows you how to go from a standing still position to generating $10K a month as an affiliate marketer.
Who is Affiliate Income Secrets for?
This course is ideal for beginners to affiliate marketing. There's a few golden nuggets in there for experienced marketers too, but they may find that some of the course a little tiresome as Mike goes through basics that they already know. However, for newbies, this is awesome. I've seen far too many courses in the past, touted as 'newbie friendly' and then crucial aspects are glossed over. This inevitably leads to newbies being unable to replicate success. Mike spends time going through everything in detail, so even a child can understand each and every aspect.
3 things I love about Affiliate Income Secrets:
It's a step-by-step video course, where not stone I left unturned. Nothing is glossed over. Mike even gives you links to great resources he uses himself in his business, such as free places to advertise your new affiliate business, they type of webcam and microphone that's best to use, editing software for video etc.

It's by an ex school teacher. Look, just because you can do something, doesn't mean you can teach it, that's fact! If you've ever got driving lessons from a family member or friend in the past, you'll know what I mean. Because of Mike's years in teaching, he has an amazing way of explaining things so that literally anyone can quickly grasp concepts. Again, this is great for newbies.

Mike's unassuming nature is quite refreshing in this industry. He comes across as genuine, even admitting to his failures and mistakes. For example, in one video, he talks about specific mistakes he made building landing pages. He also lets you watch him log into his PayPal account so you can see that his methods are bringing him over $10K a month. This isn't the typical photo-shopped images you see everywhere (which can be easily doctored). If you like the non-hype approach, then this course is for you.
What will I get inside Affiliate Income Secrets?
Inside Affiliate Income Secrets, you will get 22 videos, which walk you through all the 'building blocks' of Mike's affiliate business. These 22 videos are split into 2 parts:
Part 1 – "A Complete Look At My Business"
Video 1: Creating Your Empire
Video 2: My Personal $277/day Blueprint
Video 3: Income Cash Calculation System
Video 4: Audience Conversion Cash Cow
Video 5: The Authority Rub-off System
Video 6: The VALUE Enhancer
Video 7: Networking For PROFIT
Video 8: Your Daily ATM
Video 9: 24-Hour Product Creation
Video 10: The No-Product-Needed System
Video 11: Scaling Secrets
Video 12: The $1 Start
Part 2 – "The $277/Day Quick Start Formula"
This a 10 video series that go through real life examples of how Mike is making consistent affiliate commissions.
These videos support what you've learnt in Part 1, and it's rare to see a marketer put everything he teaches into practice, effectively proving that he's only teaching you what actually works for him, and not hearsay or theory he's found elsewhere.
Any drawbacks to Affiliate Income Secrets?
As I've explained before, there are a few golden nuggets that even experienced marketers may have overlooked in their affiliate business. This is a very comprehensive course, designed to take newbies to $10K+ a month, on a 'no stoned left unturned' basis. If you're an intermediate, you may find some of the course a little tedious because you already know the information. That's really the only drawback… just digging through and finding the missing jigsaw puzzles. If you're a newbie, there are no drawbacks at all, as it's this level of detail you need to be successful.
Do I get any bonuses with Affiliate Income Secrets?
Yes. You can get access to a live training where Mike shares even more of his secrets. But the best thing is that you'll be able to ask him anything about his system. So anything you're unsure of, there's no need to guess the answer.
Final thoughts on Affiliate Income Secrets:
This industry is full of people talking the talk, but few are actually making serious affiliate commissions. Mike is very genuine in showing you exactly how he goes about making over $10K a month, and gives you real life case studies to see all of his teachings in action. Plus, the fact that he is an ex school teacher is a real advantage, as he has a way of being able to get aspects across to you in the clearest, most concise way (he has had to teach easily-bored, unruly kids, after all!)
If you've bought courses in the past which you've found difficult to grasp because crucial parts were glossed over, then Affiliate Income Secrets is for you.
This may be of some interest.
Today's the 11th year in a row of daily posts on this blog. Nearly 5,000,000 words since my first post twenty years ago, and I haven't missed a day (given some time-zone wiggle room) since 2008.
Streaks are their own reward.
Streaks create internal pressure that keeps streaks going.
Streaks require commitment at first, but then the commitment turns into a practice, and the practice into a habit.
Habits are much easier to maintain than commitments.
I'm pretty sure that the blog would still have an impact if I missed a day here or there, but once a commitment is made to a streak, the question shifts from, "should I blog tomorrow," to, "what will tomorrow's blog say?"
And once you've made that shift, it's 100x easier to find the voice that you're looking for.
I didn't set out to have this particular streak (I don't remember the day the blog went from 'most days' to 'every day') but I'm glad to have gone on this journey. Thanks for being part of it.
PS you can subscribe to this blog for free, as always. You can follow my blog on Twitter, or on Facebook, or get the posts by email or even better, unfiltered via RSS.
Thank you for reading.
This may be of some interest.
We're more than a year away from the 2020 presidential election, and some U.S. social media users already want to hit the snooze button on politics.
A new survey from the Pew Research Center found that 46 percent of U.S. social media users feel "worn out" by politics on social media. That's a 9 percent increase from 2016. 
Pew asked 4,200 U.S. adults in June how they felt about about political discussions on social media. Thirty-eight percent said they "don't feel strongly" about seeing politics in their feeds, while only 15 percent said they liked it, a 5 percent decrease from 2016. 
This is pretty bad news. The fact that seeing politics online is wearing us down could make us less likely to engage politically, which is absolutely crucial with upcoming elections and life-and-death political issues plaguing the country. Read more…
More about Social Media, Tech, Politics, and Activism
Thank you for reading.
This may be of some interest.
It's hard to avoid something if it's easy and convenient.
The route you take to the office might affect how much you weigh. New research that looked at commutes found a pattern: Workers who passed more fast-food restaurants on the way to work had a higher average body-mass index than their coworkers.
Thank you for reading.
This may be of some interest.
Next week's B2B Sales and Marketing Exchange conference in Boston is coming up fast! To give you another sneak peek at the talented brand marketers sharing their insights and best practices, I've interviewed Omar Al-Sinjari, Senior Manager, Digital Marketing at RelayHealth – McKesson.
Omar is responsible for all things digital and a full stack operator including ABM, web, analytics, attribution, lead generation and marketing operations.
RelayHealth is a business unit of McKesson which is a $214 billion Fortune 10 company. Large enterprise level organizations bring with them a different set of marketing challenges and opportunities and with all of the evolution in B2B marketing and sales that has emerged, Omar is a great person to give us perspective.
At B2BSMX Omar will be on a panel (How To Do ABM At The Enterprise Level And Scale) Tuesday August 13th at 2pm. If you're thinking of attending B2BSMX, there's a 25% off discount code at the end of the interview.
Lee Odden: You've had a long history of working in the healthcare industry. Please share a bit about your background and current role as Senior Manager, Digital Marketing at RelayHealth – McKesson.
Omar Al-Sinjari: Throughout my whole career I have either Marketed to or worked in the healthcare industry. I have been involved in Digital Marketing for the last 11 years, first at a very small company, sending out emails and redesigning/managing a website.
As my career progressed, I slowly became the SME regarding digital at each one of my jobs, which evolved into my passion for all things digital marketing.
Currently at RelayHealth – McKesson, I am responsible for all things digital. I currently own the digital strategy and execution including: Marketing Operations, Analytics, Attribution, ABM, Intent, SEO and Web Presence.
Lee Odden: You've accomplished a lot in your time with McKesson. What is the secret to success working in marketing at such a large organization?
When embarking on a digital transformation or any marketing change, you have to have thick skin and be willing to collaborate. @omaralsinjari
Omar Al-Sinjari: Collaboration, thick skin, openness to change and patience.
When embarking on a digital transformation or any marketing change, you have to have thick skin and be willing to collaborate. In my role at Corporate McKesson, I created a cross business unit group called Marketing Operations Leadership Council (MOLC) which brought together Marketing Ops leaders and practitioners across McKesson. This was an opportunity to collaborate, share best practices and make decisions across a huge Corporation.
Change doesn't happen overnight and educating the business on why you are trying to change is imperative along with taken a data driven approach and assessing what the business needs are.
Lee Odden: Today's B2B marketing is a cornucopia of tactics from ABM to content marketing to influencer marketing, what advice can you share about how can B2B marketers find focus and make the right decisions on their tactical mix?
Omar Al-Sinjari: Partner with sales and customer success (account management) to better understand the customer.
From an ABM perspective you need to find out who to target and why. Ask the following questions:
Which accounts are best for expansion?
Which accounts have been difficult to target?
Who do you target?
What is their title?
Who are the people involved in the buying process?
Lee Odden: At B2BSMX you will be participating on a panel about ABM at the enterprise level. What are some of the top challenges with ABM at a large company?
Omar Al-Sinjari: In my role with RelayHealth, which is a business unit within McKesson, my ABM efforts are mainly focused at my business unit (BU) level. But I have shared some of my best ABM success with the other BUs and created a strategy and a playbook that can be used across the organization.
The great thing about ABM is, it's account based, so you need to target multiple people within an organization, not just one single person or one single lead. @omaralsinjari
Some of the biggest challenges with ABM are determining who the target market is: Who within the organization you want to target. Also understanding why. One of the hardest things with ABM is determining who you can target and why you want to target those folks because different people are involved in different stages of the buying cycle. The great thing about ABM is, it's account based, so you need to target multiple people within an organization, not just one single person or one single lead. Understanding that distinction allows you to be successful.
Lee Odden: ABM has gained quite a bit of momentum in the B2B marketing world over the last few years. Do you believe it's helped with bring sales and marketing together?
Omar Al-Sinjari: I think everyone has been account-based at some point in terms of knowing who you are going to target and why. So ABM and ABM platforms have put some technology behind those efforts and help facilitate the conversation between sales marketing.
ABM allows you to educate sales teams and the customer success teams because it's not just a marketing and sales conversation. @omaralsinjari
I think the concept of ABM enables marketers to talk to sales folks about who we need to target and why, instead of just saying, "Who are your top accounts?".
The term ABM allows you to educate sales teams and the customer success teams because it's not just a marketing and sales conversation. In my opinion, it needs to be a sales, account management, customer success and marketing conversation. Then start trickling that throughout the rest of the organization as well.
An ABM platform enables those conversations and allows you to provide data and understanding, like what are the interactions and how many interactions are you having. ABM platforms then enable you to build a marketing attribution model based on those interactions.
Lee Odden: You're talking about bringing data together, ABM and ABM technology enabling conversations that happen between sales, account management, customer success and marketing and so forth. That's a much bigger and coordinated effort than you often find in campaign based marketing and traditional demand gen type programs, isn't it?
Omar Al-Sinjari: Oh yeah, for sure. It's not just batch and blast. I think previously a lot of marketers would try to figure out who their target accounts were, then go buy a list and just start sending them a bunch of emails.
What ABM and using an ABM platform allows you to do is to stay top of mind in their short term memory. @omaralsinjari
Marketing has evolved and I don't think people want to be marketed to that way anymore. I'm not even sure if people want to be shown display ads or targeted that way.
What ABM and using an ABM platform allows you to do is to stay top of mind in their short term memory. A buyer might have seen a solution two years ago, a solution they weren't quite ready to buy right away. Then a few years down the line, they remember that ad or that brand or that message and how it will allow you to solve one of your B2B problems.
Lee Odden: With your experience with ABM, I'm wondering what best practices you can share for other enterprise level B2B marketers?
Omar Al-Sinjari: Partnering and evangelizing ABM with sales and customer success as well as taking a data-driven approach to how you market from an ABM perspective.
If you do have some sort of insight tool on your website that tells you a company's IP address, that could be a source of data saying that a company is interested or they're poking around our website. Or, if you're seeing multiple people from one company come into your website, that's giving you an indicator that people are interested. Then you add those folks to your ABM targets.
Partnering with the rest of the organization and educating the organization and getting people on board is especially important.
ABM is not just about net new customers, it's also how you churn your base and expand accounts, especially as your company has new acquisitions, new solutions or new products. @omaralsinjari
How you expand within those accounts is important and ABM is a great tool to stay top of mind.
When someone buys your solution, you could end up interacting with 10 or 15 different people, whether they are from procurement, security and risk, to the actual person that's going to be implementing. Understanding that there's not just one person and that you need to target an account as a whole is essential.
Best practice ABM is about finding all of the people that are involved in the process, plus that one person evangelizing your solution that you're trying to sell. @omaralsinjari
There are some situations where there are multiple stakeholders and the person that's signing the agreement might not even be involved in the buying process until the end. So, best practice ABM is about finding all of the people that are involved in the process, plus that one person evangelizing your solution that you're trying to sell. That evangelist will be one of your key targets, but understanding the customer as a whole picture is important.
Lee Odden: Do you have an ABM success story that you could share either one of your own or, or even something you've observed out in the industry?
Omar Al-Sinjari: We've experienced a significant, 40% growth within one of our segments year over year. That's by targeting folks in one specific vertical and focusing on some key customers.
You can look at a company like Terminus and see how much growth they've had implementing ABM. ABM is B2B marketing now. It's understanding and showing success and using data to drive decision making. Ultimately, what it all comes down to is, how are you attributing interactions to the bottom line?
Lee Odden: What are some of the top B2B marketing trends that you think are worth paying attention to in the coming year?
Omar Al-Sinjari: ABM, marketing attribution, and CDP or customer data platforms.
I don't know how many companies are listed on the Martech list now, but I think at some point there's going to be some sort of consolidation there.
If I had a crystal ball, I'd love to see what will be coming up from a technology standpoint and how people consume information from a B2B perspective. For example, understanding different stages according to where the buyer is in their journey and being able to use some sort of AI technology to identify and show trends across the buying cycle. Also, understanding the buying cycle and then using some sort of predictive analytics or AI to get deeper into data from an overall customer lifecycle perspective.
Lee Odden: What sources of information do you rely on most to stay on top of B2B marketing?
Omar Al-Sinjari: I use a few different sources including Chief Martech by Scott Brinker and the Marketo blog. There are several newsletters that I subscribe to and I use Google Alerts to track specific topics. I also stay up to date by attending conferences and learning from other people. I really enjoy reading case studies and about new technologies out there.
I also use social media, including Linkedin and Twitter to stay abreast of what's going on. It's changing all the time and everyone has opinions, right?
Lee Odden: What are you most excited about upcoming B2B SMX conference in Boston?
Omar Al-Sinjari: I'm excited for the Flip My Funnel track. I'm also excited for the REVTalks and Demand Gen Summit. I'm pretty much excited for all of it.
At B2BSMX I'm looking forward to learning from others because in this industry, you're constantly learning and you need to be able to adapt and change. @omaralsinjari
Really, I'm looking forward to learning from others because in this industry, you're constantly learning and you need to be able to adapt and change. And I think the overall message for ABM is change. It's changing the way you go to market, how you interact with different people in your organization and changing the narrative as it relates to marketing. Specifically, changing marketing from being a cost center to a profit center.
Lee Odden: Thank you Omar!
Be sure to follow Omar Al-Sinjari on Twitter: omaralsinjari
For information about the B2BSMX conference including agenda, speakers, workshops, mentor opportunities and more:
B2B Sales and Marketing Exchange: Boston
August 12-13, 2019
Encore Boston Harbor
GET 25% OFF using Discount Code: 25TRB
Registration: //b2bsalesmarketing.exchange/registration
The post B2B Marketing Spotlight: Omar Al-Sinjari, Sr Digital Marketing Manager, RelayHealth McKesson #B2BSMX appeared first on Online Marketing Blog – TopRank®.
Thank you for reading.
This may be of some interest.
I'm a "go big or go home" kind of gal, and when it comes to content marketing today that translates…
The post 3 Fundamental Editorial Standards for Any Serious Publication appeared first on Copyblogger.
Thank you for reading.
This may be of some interest.
Year after year, hundreds of marketers report increased efforts and spending on their content marketing — or the intention to do so.
But great content is a waste if your audience doesn't know it exists.
Content distribution is an integral, if not the most important, part of your content strategy.
In recent years, there's been a rapid influx of content … met with dwindling demand. With almost 4.5 million blog posts published every day, there's only so much content we can consume. Marketing influencer Mark Schaefer argues that, because of this "content shock," content marketing may not be a sustainable strategy for every business.
While I won't agree or disagree with this theory, I will equip you with the tools you need to distribute the content you create. By the end of this guide, you'll be able to build a content distribution strategy that gets your content in front of — and consumed by — your audience.
Although the content distribution process happens after you create your content, it should be step one of your content marketing strategy. You should know where and how you're going to publish and promote your content before you put the proverbial pen to paper — otherwise, your time and resources could go to waste.
Where should I publish my content, you ask? Through the various content distribution channels we discuss next.
Content Distribution Channels
Content distribution channels are the channels through which you share and promote the content you create. There are three types of content distribution channels: owned, earned, and paid. The channels you use to distribute your content will vary based on your audience and resources.
Owned Content Distribution
Owned channels are the content properties your company owns. You can control when and how content is published on your owned channels. These include your website and blog, your social media profiles, your email newsletter, or a mobile publishing app.
Earned Content Distribution
Earned channels (also known as "shared" channels)are when third parties promote or share your content. These third parties could include customers, journalists, bloggers, and anyone who shares your content for free — hence the name "earned".
These channels include public relations, social shares and mentions, guest articles and roundups, and product reviews. They also include forums and communities like Reddit or Quora — while posting on these sites is free, the content is owned by these third parties and therefore falls under earned channels.
Paid Content Distribution
Paid channels refer to when your company pays to distribute your content on certain channels. This primarily includes pay-per-click (PPC), paid social advertisements, and paid influencer content.
The following diagram illustrates how these three content distribution channels overlap and how you can combine them to enhance their impact and reach.
If 70% of marketers lack a content strategy, how many do you think have a content distribution strategy? I'd bet not many.
Moreover, some marketers recommend that you spend 20% of your allotted content marketing time creating your content — and the other 80% promoting it. Sound like something you're doing? If not, this is where a content distribution strategy comes in handy.
A content distribution strategy is important for a few reasons:
It boosts your content impact past curation and creation. As I said above, great content is practically useless if nobody's reading it. A content distribution strategy gets your gorgeous content in front of the right eyes.
It aligns your team and the teams with which you collaborate to create and share the content. Depending on the size of your company, you may have several cooks in the content marketing kitchen. (I know we do at HubSpot.) A content distribution strategy aligns all these different parties and ensures you're all collaborating efficiently.
It sets goal benchmarks against which you can measure your distribution performance. Content distribution can be vague — a simple press of the "Publish" button, and you're done. A content distribution strategy helps you set benchmarks and hard goals to chase while publishing and promoting your work.
Here's how to build a content distribution strategy for yourself.
1. Research your target audience.
Content distribution is all about getting your content in front of your audience. You can't do this properly if you don't know where they are and what they like to read. Before you build your strategy any further, research your target audience so you know precisely who will be consuming your content.
Start by collecting demographic data from your website visitors, email subscribers, social media followers, and customers. Take a look at your audience's gender, age, income, location, education, and related categories. You can pull this information from Google Analytics or your social media analytics tools.
Next, collect feedback directly from your customers, email subscribers, and social media followers. Ask them about their pain points and needs as well as how they feel about your current content and distribution efforts.
Use these two data points to create your buyer persona. Your buyer persona(s) act as models of your ideal customers and content consumers and represent their pain points, information preferences, and motivations as you build out the rest of your content distribution strategy.
2. Audit your content.
You may already have some published content out there, such as blog posts, videos, social media content, and more. While your new content distribution strategy doesn't involve removing that content, you should perform an audit to understand if it's helping or hurting your distribution efforts. Auditing your current content will also remind you of which topics you've already written about and which ones you can expand on.
A thorough content audit is comprised of three main parts:
Logging your content. Logging your content can be done manually or with a tool. (We recommend the latter, especially if you've been publishing content on multiple properties and channels.) Tools like Screaming Frog can help you crawl and collect your content, listing each URL, title, and description in a spreadsheet. The free version crawls up to 500 URLs. If you opt for a manual content audit, follow the steps in our blog post here.
Assessing your content impact. If you crawl your content with SEMRush, the tool will also list content length, social shares, and backlinks. This information can help you assess the impact of each piece of content, alerting you to anything that needs to be updated, rewritten, or erased.
Identifying your content gaps. You can also identify gaps in your content using the Ahrefs Content Gap tool or by performing keyword research to discover new keywords or keyword phrases to add to your content, thus helping it rank higher and for more terms.
Check out this blog post for 30+ more content auditing tools.
3. Choose your content distribution channels.
Your content distribution channels are arguably more important than your content itself, hence why this step comes before content creation and after target audience research. Once you know your target audience, you'll have a much better idea of how to get your content in front of your followers and customers.
Depending on your analysis, you may post on forums and communities like Reddit or Quora — and pay to promote your content on those sites, too. Alternatively, you may choose to exclusively share content on social media channels, or perhaps you find that traditional PR is your best route.
Regardless of which content distribution channels you choose, ensure they align with your audience's preferences and behaviors.
Also, be sure to optimize your owned distribution channels — your blog, email newsletter, and social media profiles — as these are relatively inexpensive and in your control. Even if research shows that your audience prefers forums to social media or news sites to company blogs, never neglect your owned properties as these reflect on your brand and product.
As you work through this step, set aside time to optimize your blog-to-gain readership, brush up on how to send email newsletters (or start sending them), and learn about organic social media marketing.
4. Decide on your content types.
After you determine your distribution channels, consider what types of content you'd like (and have the resources) to create.
Many companies choose to publish all of their content on their blog and then repurpose and re-publish it. Blog posts are universally consumed, easy to repurpose and localize (i.e. translate into other languages), and simple to share — not to mention that almost 50% of buyers read a company's blog while making purchase decisions. For these reasons, we recommend building a business blog and then expanding your content types from to share on other channels.
Consider these content types — and how you'll repurpose and distribute them — as you create your blog posts:
E-books
Podcasts and interviews
Videos
Infographics
Case studies
White papers
Testimonials
Webinars
Checklists and listicles
Datasheets
5. Set your content distribution KPIs and goals.
Goals help us recognize where we're going and what success might look like when we get there. Your content distribution strategy should involve setting goals for your content key performance indicators (KPIs) and their subsequent metrics:
| | |
| --- | --- |
| key performance indicators | related metrics |
| Traffic/reach | Unique page views by channel and source |
| Engagement | Bounce rate, average time on page |
| Top content (and falling content) | Top page views, top exits |
| Impact | Click-throughs, conversions, backlinks |
| Sentiment | Comments, social shares |
These metrics may vary based on your distribution channel (i.e. you can't track comments on your email newsletter or top exists on your social media ads), so be sure to choose the metrics that correspond best to each channel. It might take a few months to establish a baseline for each channel, especially if you haven't used it before.
Set SMART goals for your content using these metrics. Here's an example:
Specific: I want to increase our blog's organic traffic by boosting backlinks from other reputable websites and blogs. This will increase our search engine ranking, thus bringing in more organic traffic.
Measurable: I'd like 30 new backlinks to our blog.
Attainable: We're already generating 10 new backlinks each month without an intentional strategy, so I believe 30 new backlinks this month with our strategy is feasible.
Relevant: This goal aligns with our broader organic content marketing strategy and could also boost our earned media as we get mentions from press outlets and third-party bloggers.
Time-bound: I'd like to receive these backlinks within the next month.
6. Build an editorial calendar (and include distribution).
Content marketing and distribution require lots of planning to be successful. This is where an editorial content calendar can come in handy. You can create one in Excel or Google Sheets, or even use Google Calendar. Tools like CoSchedule, Asana, and Trello are helpful, too.
Your editorial calendar, like your content distribution strategy, helps your team stay aligned and work towards common goals. It also gives your writers and editors a roadmap for what they'll be working on in the coming weeks and months.
Here's what your editorial calendar may look like (using this post as an example):
Your editorial calendar is the perfect place to include your content distribution plans and goals. Here's what that may look like on your editorial calendar:
See how the right-hand columns now include categories like "Publish Destinations" and "Repurposing Plans"? Your editorial calendar should serve as your hub for all content creation and distribution plans.
Manage and plan your social media content with our free Social Media Content Calendar Template.
7. Create your content.
After you research your audience, audit your content, decide on your distribution channels and content types, and build your editorial calendar … it's time to create your content. Content creation will vary based on your resources, team size, industry, and brand, so to get the most pointed, applicable advice, check out our Guide to Content Creation.
As you work on your new content, check out these tools:
We'll talk more about content distribution tools in the next section.
8. Distribute and market your content.
You've created your content … now it's time to put it out in the world. Following your editorial calendar and chosen distribution channels, publish and market your new content. As for any marketing channel, be sure you follow rules to optimize your posts on each channel.
For example, our team at HubSpot paid for ads on Reddit and found that it was helpful to organically engage with Redditors as well as pay for ad space. Alternatively, if you're posting on (or paying for) social media, be sure to follow the guidelines for the best times to post and share content — the same goes for sending emails.
9. Measure and analyze your results.
As always, be sure to keep an eye on your content distribution results. Remember those KPIs, metrics, and SMART goals you established in step five? Time to pull those out.;
After you've published your content, take a look at Google Analytics, your social media analytics dashboards, and your blog performance — depending on where and how you distributed the content. Make sure you set a routine time to measure and analyze (weekly, monthly, or quarterly) so that you can establish a baseline and know which numbers you can beat the following week or month.
Whew! So, that's what it takes to build a content distribution strategy. Be sure to iterate on this process; these guidelines may change as you expand your content efforts and scale your team. Now, let's talk about the tools you need to get it done.
Content distribution can be an arduous process, but thankfully there are many content distribution tools out there to help you get your work discovered and consumed.
Content Tools
These tools help you publish your content on additional networks and forums to reach broader audiences.
Medium
Medium is a content platform that individuals and businesses alike use to publish content. You can use Medium in addition to or in lieu of your traditional blog. (We recommend in addition to your blog as this will give your content the broadest reach.)
Medium is where thousands of readers consume content. It's a one-stop-shop platform for all kinds of content … kind of like Amazon is for products. For that reason, consider publishing to Medium to increase the number of people who see your content.
Price: Free and paid
LinkedIn Pulse
LinkedIn Pulse is similar to Medium except it lives on LinkedIn. While there isn't a homepage that aggregates all the published content, it's still a helpful tool for getting your written content in front of your followers (for free). You can publish on LinkedIn Pulse through your personal or company LinkedIn pages by simply clicking "Write an article".
Note: LinkedIn Pulse is also a mobile application that you can download to receive daily headlines and trending news.
Read more about publishing on LinkedIn Pulse here.
Price: Free
PR Tools
These tools help connect you with journalists and publications to help expand your earned distribution channels and gain backlinks.
PR Newswire
PR Newswire is a press release distribution network. The platform helps you target and contact journalists and outlets by specific industries, geographic areas, and topics. It offers packages for state and local, regional, and national press.
Price: Paid
HARO
HARO stands for Help a Reporter Out, which is an online platform that connects journalists and sources. In this case, you'd be the source.
When you sign up for HARO, you're sent daily emails with journalist queries. Respond to these queries to be potentially featured in an article. This is a reactive content distribution tool, but it's helpful for getting press mentions and backlinks.
Price: Free and paid
Social Tools
These tools help distribute your content on social media and amplify your posts.
HubSpot
HubSpot is an all-in-one marketing software, meaning its useful for email marketing, analytics, and social amplification. I've placed it in the "Social Tools" section because its Social Inbox is incredibly helpful for content distribution.
From your Social Inbox, you can monitor, schedule, and post content to your social networks. You can also access information from your email marketing campaigns so you have the big picture of your readers and customers.
Price: Free and paid
ClickToTweet
ClickToTweet is a tool that equips your readers to share soundbites of your content on Twitter with a single click. You create your content soundbites, and ClickToTweet provides a link. When readers click that link, the tool opens their Twitter with the content soundbite already ready to post.
It also links to your Twitter account and content — allowing your readers to distribute your content for you.
Price: Free
GaggleAMP
GaggleAMP is a social amplification tool that allows you to aggregate your employee's social networks and post company content directly to them. Employees have the option to review and improve content before it's posted or allow it to go through automatically. This is a great alternative to constantly bugging your staff to post on about your business.
You can also use this tool to link to social networks from partners, customers, brand advocates, and more.
Price: Free and paid
AddThis
AddThis is an on-page social sharing tool. It allows your readers to share your content without bouncing from your page (and potentially getting distracted). You can also integrate AddThis share buttons into your email newsletter and other assets.
Price: Free
Analysis Tools
These tools help you measure and analyze the impact of your social posts and other distribution efforts.
Mention
Mention is a social media monitoring tool that provides social media listening, publishing, crisis management, and more. You can use Mention to monitor any mentions of your brand name, content, or social networks and respond accordingly. This is a great tool for measuring the impact of and engagement around your content and see who is promoting it for you.
Price: Free and paid
SharedCount
SharedCount is a tool that helps you measure the engagement of your social media posts. Simply input a URL, and SharedCount will report on its likes, shares, comments, and other engagement measures. While it can't help you distribute your content, it can alert you to which pieces are performing well and which pieces may need to be updated or scrapped.
Price: Free and paid
Additional Tools
Outbrain
Outbrain is a paid amplification tool that aggregates your content at the bottom of other articles. You can set up content campaigns with an RSS feed or specific URL(s), and Outbrain will place them under related content, encouraging readers to click and read yours.
Outbrain works with an impressive network, including digital publications like NYT and Mashable.
Price: Pay-per-click
WiseStamp
WiseStamp is an email tool that allows you (and your employees) to share your latest content in your email signature. Your email signature is often a forgotten but important piece of digital real estate that practically everyone who opens your emails will see. WiseStamp helps you make the most of that space.
Price: Paid
Distribute Your Content to Grow Better
Amazing content is a waste if no one is consuming it. Content distribution is a critical piece of the content marketing puzzle. It's is also the key to boosting your brand awareness, collecting loyal followers, and encouraging your readers to click, act, and become customers.
Put these content distribution tips and tools to get your content in front of your audience.
Thank you for reading.
This may be of some interest.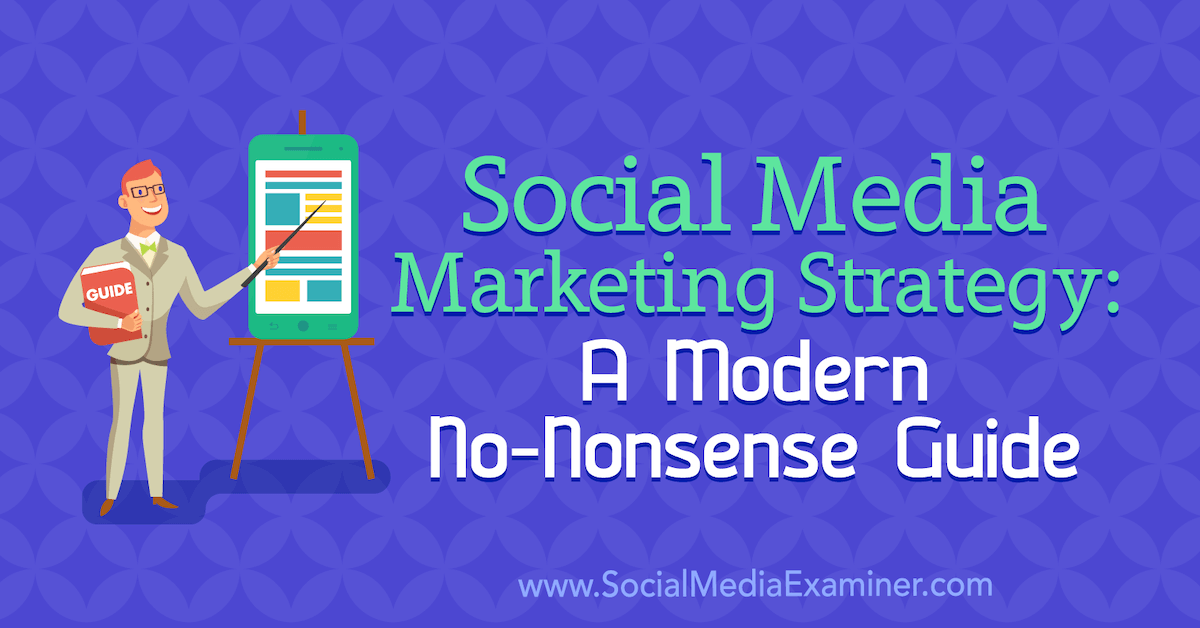 Wondering how to create an effective social media strategy? Looking for a current, proven guide to follow? In this article, you'll find a step-by-step plan for developing a social media marketing strategy that really works—all based on modern marketing principles. How This Social Media Marketing Strategy Works This social media marketing strategy works by mapping […]
The post Social Media Marketing Strategy: A Modern No-Nonsense Guide appeared first on Social Media Marketing | Social Media Examiner.
Thank you for reading.
This may be of some interest.
For the longest time, school has been organized around subjects. Fifth graders go to math class and then English class and then geography.
Mostly, those classes don't teach what they say they teach. Sure, there are some facts, but mostly it's the methods of instruction that are on offer. School usually has a different flavor than learning.
It turns out, the skills we need to use in life (and in school) aren't subject specific. But we use those subjects to teach the skills we actually end up using. Everyone knows that the typical person doesn't need binomials, but the argument is that problem-solving, etc, are totally worth learning and so we pretend to teach the subject when apparently, we're teaching the skill.
Perhaps, instead of organizing school around data acquisition and regurgitation, we could identify what the skills are and separate them out, teaching domain knowledge in conjunction with the skill, not the other way around.
It turns out that the typical school spends most of its time on just one of those skills (obedience through comportment and regurgitation).
What would happen if we taught each skill separately?
Obedience
Management
Leadership/cooperation
Problem-solving
Mindfulness
Creativity
Analysis
Indeed, you are required to do all seven of these things in math class, but in what proportion? Is a kid who has trouble with obedience "bad at math," or is it that the obedience part of a class got in the way of the analysis or problem-solving part of the class instead?
It's entirely possible for a kid to make it through 16 years of organized schooling with a solid B average and never do much more than do well on just one thing–remembering what's on the test. We've failed when we've turned out someone with just one of the 7 skills.
What happens if we are clear what we're doing and why? Because obedience isn't the point of math or science, but sometimes it's taught that way.
And then, when obedience session is over, we can find other ways to approach the work at hand, developing the other essential skills. A 45 minute Creativity class that uses algebra is going to feel very different from a Leadership class covering the same material.
Some kids spend a decade in the school sports system and learn leadership and management and creativity and analysis. And some learn nothing but how to follow the coach's instructions and sit on the bench. This has nothing to do with sports (or geography or biology) and everything to do with what we decide we're teaching in any given moment.
Is there a cognitive difference between solving a chemistry problem and solving a crossword puzzle? Not really. Getting good at solving–putting on your solving hat and finding the guts to use it–is a skill that gets buried under the avalanche that we call obedience.
"How'd you do in Creativity today, son?" or perhaps, "Wow, you got an A in Analysis–that's going to open a lot of doors for you…"
Bureaucracies over-index for obedience. They do that out of self-preservation, and because it's the easiest thing to sell to clients, funders and parents (and to measure). But since we're currently overdoing that one (they do it far more in other countries, though), we end up getting confused about what it means to learn a subject area in a useful way and we definitely under-develop people on the other six skills.
My guess is that most parents and educators are afraid to even discuss the topic. More here.
Thank you for reading.
This may be of some interest.
"Really? We're talking about QR codes?"
Fair reaction. For several years now, QR codes have been at the center of the popular "___ is dead" trope we marketers love to argue when talking technology. We've even debated it ourselves on this blog.
But if there's one thing the QR code debate shows you, it's that there sure isn't a consensus — the efficacy of QR codes still hotly contested.
Nonetheless, there's no denying the popularity and convenience of the QR code. Keep reading to learn how to create your own QR code, and how you can encourage your customers to scan them when they come across your content.
What Is a QR Code?
QR codes, short for "quick response" codes, are square-shaped black-and-white symbols that people can scan using a smartphone to learn more about a product.
These encrypted squares can hold links, coupons, event details, and other information that users might want to take with them for referring to later.
QR codes usually look something like this:
Although not every QR code is shaped like a perfect square, they're most often found looking like the image above — with varying patterns displayed inside. You'll often find them on direct mail, signage, billboards, and even commercials where you can quickly scan the code on the screen using your phone.
QR Codes vs. Barcodes
Does the rise of QR codes mean traditional barcodes are a thing of the past? Of course not. Traditional barcodes are still a common way for businesses to identify consumer packaged goods (CPGs) and manage their product inventory.
Images via Wikimedia Commons | Wikimedia Commons
However, there are a number of differences between barcodes and QR codes — both in their uses and their characteristics. Here are three important differences:
QR Codes Are Shaped Differently
Barcodes are typically rectangular in shape, requiring scanning devices to read the barcode's data horizontally. QR codes are often square-shaped, displaying their data vertically or horizontally.
QR Codes Hold More Data
Due to a QR code's square shape, it can hold much more data than a barcode. In fact, QR codes can hold hundreds of times more encrypted characters than a barcode.
QR Codes Hold Different Data
QR codes are often used differently than barcodes. Barcodes hold key product information at the point of sale, such as the price and name of the manufacturer. QR codes offer more passive and intangible information, such as location data and URLs to promotions and product landing pages.
How Do QR Codes Work?
Originally designed in Japan for the automotive industry, marketers adopted the barcodes because of their large storage capacity and ability to translate additional information to consumers beyond what creative and/or packaging could convey.
If a consumer sees a QR code somewhere, they can take out their mobile device, download a free QR code scanning app, and "scan" the barcode to gain access to additional information, like so:
So if you wanted to create, say, a bus stop advertisement promoting your podcast, you could display a QR code on that printed ad that brings people right to your iTunes page when they scan it with their phones. Pretty simple, right?
How to Make a QR Code
The QR code creation process is pretty straightforward. Here's how to get started.
Step 1: Select a QR code generator.
There are tons of QR code generators out there. The best ones give you many options for using your QR code, and compatibility with most mobile QR code reader apps.
Best QR Code Generators
Kaywa
GOQR.me
Free QR Code Generator by Shopify
Visualead
The-qrcode-generator.com
QR Stuff
qr-code-generator.com
QR Code Monkey
Create QR Code by Google App Engine
Other things to look for when choosing a QR code generator are whether you can track and analyze performance, and if it allows you to design a code that's unique to your brand.
Some QR codes, for example, display logos and other icons within the code that immediately tell people what information they'll get from scanning it.
Step 2: Choose the type of content you're promoting.

Let's select one of the QR code generators above and do a walk-through together. I'll select qr-code-generator.com, one of the eight preferred QR code generators above.
First, select what type of content you want your QR code to show the person after they scan it. You can choose from one of 10 types, as shown in the screenshot below. For our purposes, we'll promote a URL that directs users to our podcast.
Step 3: Enter your data in the form that appears.
Once you select the type of content you're promoting with this QR code, a field or form will appear where you can enter the information that corresponds with your campaign.
If you want your QR code to save contact information, for example, you'll see a set of fields where you can enter your email address, subject line, and associated message.
To save a link to our podcast, we'll simply enter the URL in the field that appears, like so:
Step 4: Consider downloading a dynamic QR code.
See the option below for "dynamic"? One significant pitfall to making a QR code is that you can't edit the data it contains once you print it. But with dynamic QR codes, you can edit this data.
With a free membership to QR code generators like qr-code-generator.com, you can print a dynamic QR code, scan it, and pull up an editable form where you can modify the data your visitors will receive when they scan the QR code themselves.
Step 5. Customize it.
The fun part of creating QR codes is customizing the design of the codes to your brand. Want your code to look like your logo? Go for it. Want it to reflect your website's design scheme? No problem.
Using qr-code-generator.com, we can customize our QR code by clicking the button to the top-right, as shown in the screenshot below. Keep in mind not every QR code maker offers this design option — depending on the QR code you're looking to generate, you might find some tools limited in their functionality.
Of course, you can customize your QR code further — adjusting the colors, adding a logo, creating social options, and more.
Keep in mind, however, that some customizations can make it more difficult for QR code scanning apps to properly read the code. It's a good idea to generate two versions of your QR code — one plain version and another with your preferred design.
Step 6: Test the QR code to make sure it scans.
Because a customized QR code can make it difficult for some mobile apps to "read," don't forget to check to see if the QR code reads correctly, and be sure to try more than just one reader. A good place to start is the free tool Google Goggles, which takes a picture and then tells you what link or item it "reads to."
Another great free tool is QR Code Reader, which automatically takes you to whatever it "reads." Apple's Passbook also offers a built-in QR code reader on iOS 7, so you should test to make sure your code is readable there, as well.
Step 7: Share and distribute the QR code.
A QR code won't be able to do its job unless its seen. So make sure you come up with a distribution plan for sharing the code. This could include displaying it on social media, in print ads, on clothing, or in physical locations where people will pick up there phones to scan it.
Along with sharing the code, you might also want to include text instructions in your various promotions that show less tech-savvy people how to scan it. This way there's no friction if people want to scan the code but don't know how to.
Scroll down for more tips on properly displaying a QR code.
Step 8: Track and analyze performance.
Just like any marketing campaign, you should follow up on any collateral or campaigns using QR codes to see whether they're actually working. How much traffic comes from each specific code? Are people scanning your code but not redeeming their offer once they get to the landing page? Or are they not even compelled enough to scan your QR code?
Knowing this will help you troubleshoot and adjust your poorly performing QR codes to more closely mirror those that work well. I recommend you include a UTM tracking code on your URL so you can better measure performance — this is particularly important if you use closed-loop marketing analytics, and are used to more in-depth reporting on your campaigns.
How to Use QR Codes (And How Not to)
Now that you see how simple the QR code creation process can be, let's talk about some best practices that'll help increase the likelihood your QR code actually gets used.
Display your QR code where it's convenient for people to scan.
Put QR codes in places where scanning is easy, and there's enough time for the consumer to actually scan the code. While you may often see QR codes on billboards and TV commercials, they're not exactly the most user-friendly locations. Think of places and mediums where consumers have the time to scan the code, and, ideally, a Wi-Fi connection as well.
Optimize the QR's destination page for mobile devices.
Mobile-optimize the page to which you're sending people. Consumers will be on their phone when scanning the QR code, so they should be brought to a page with a positive mobile experience.
Include a CTA that prompts people to scan your QR code.
Offer a call-to-action (CTA) with the code — that is to say, tell people what they're supposed to do when they see the code, and what they'll receive if they do it. Not everyone knows exactly what a QR code is, and those that do won't be motivated to scan it unless they're sure there's something worthwhile on the other side.
Don't limit your QR code to one mobile scanner.
Don't require a special QR code scanner. Your QR code should be app-agnostic so anyone can scan your code with any reader. A lower barrier to entry makes success more likely for you and the user.
Use your QR code to make someone's life easier.
Don't use a QR code just for the sake of using one. For instance, it's common for marketers to think, "How can I bridge the offline experience with the online experience? Uhhh … QR code!" That's not wrong … but it's not always right, either.
If you have content that makes sense to deliver to a mobile user, and you have an appropriate channel to do it (see use #1 at the beginning of this section), it's more likely your QR code will drive results. For example, in South Korea, grocery store chain Tesco drove tremendous national business growth by using QR codes in subway stations (I guess they have mobile service in their subway stations) to let riders order their groceries while they wait. It's a great example of using QR codes for the right end-goal, at the right place and time.
This article from Search Engine Journal has some more examples of good times to use QR codes, as well.
If after reading this you're not convinced QR codes are the right move — or you just want some additional ways you can connect the offline world to the online world — consider also adding a short, memorable URL people can type in easily on their mobile phones in your creative.
The future of QR codes could also mean an evolution — augmented reality apps certainly stem from the same concept, after all. Consider the AR News App, which lets readers augment a newspaper story into a child-friendly article by downloading an app and hovering over stories with a special marker (sounds pretty close to a QR scanner, doesn't it?).
It may be that QR codes aren't quite dead, but just the first step in a long evolution.
Thank you for reading.